If you need to find one outerwear to keep in your closet at all times, it is definitely the denim jacket. Whether it is as a just warm enough solution for in-between weather days or as the middle ground between casual and elevated look, this timeless piece comes in handy time and time again. The jeans jacket is considered as the "Little Black Dress" of the outerwear. This staple has been around as long as jeans have and it works with any body type and age.
They come in a variety of sizes, shapes and colors. Some even have embellishments, hoods quilted and belts. A denim jacket never goes out of style. Are you looking for some inspiration on how to wear a jean jacket for a dressier occasion or a casual look for everyday wear? Here are some of the different types of denim jackets and how to style them.
Styling Oversized Jean Jacket
There is something trendy about an oversized jean jacket. Its baggy, longer and all-over larger fit lend an elevated streetwear vibe to the daily sweatshirt and leggings outfit. You can roll up the sleeves to somewhere between your wrist, just to show some skin for a casual approach.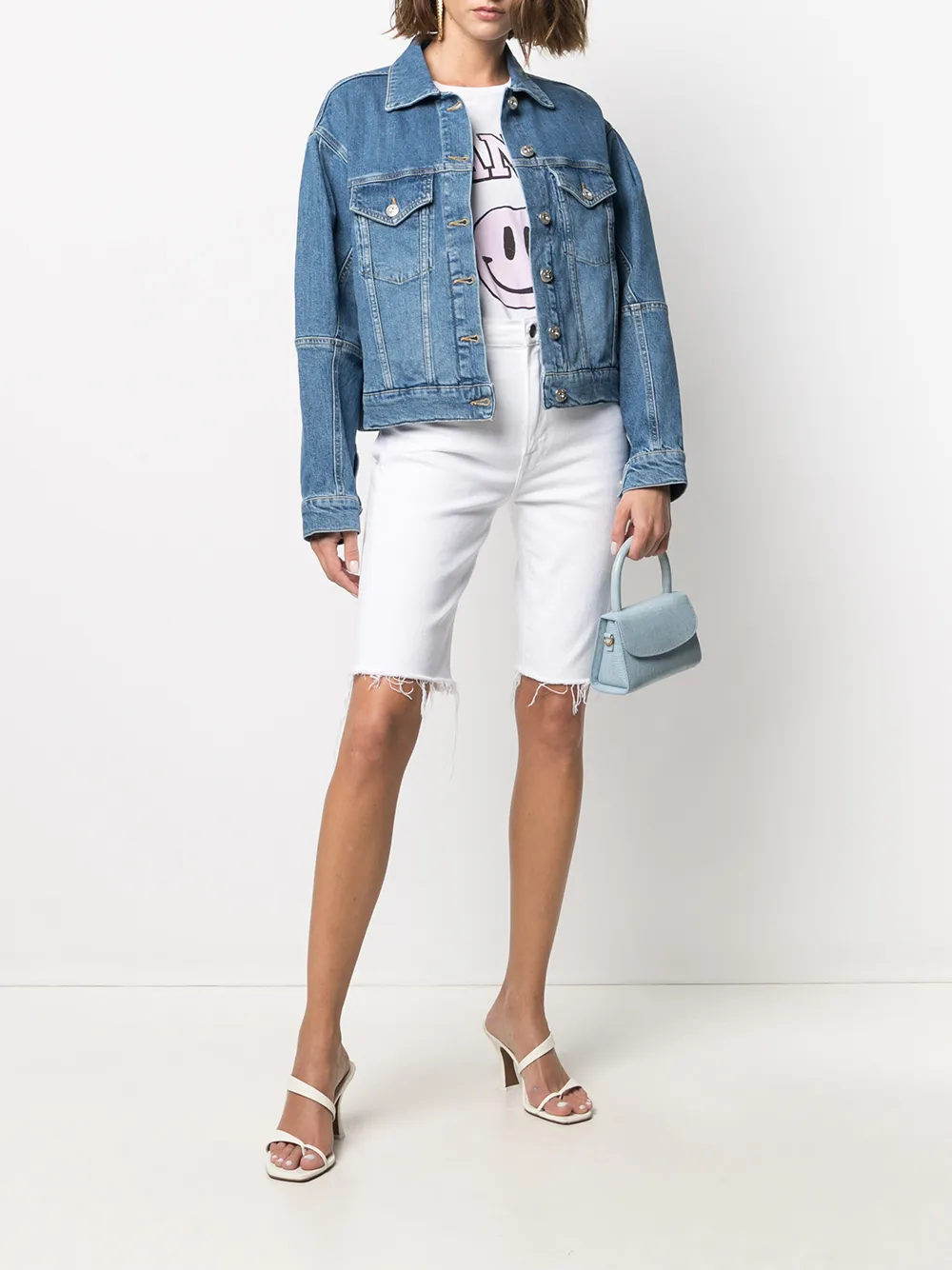 In order to avoid looking frumpy, you may want to style the oversize denim jacket with slim-fit bottoms to help maintain some shape. Straight leg pants or skinny jeans are ideal choices. Adding a pair of heels or heeled bootie can also help elongate your legs and balance the oversize jacket on top.
Styling Cropped Denim Jacket
Anything that is cropped is trending hard these days and denim jackets are no exception. A jacket that hits right at the hips or higher helps to maintain the proportions in a flattering. Pair this ensemble with chunky heels or stilettos to add a bit of interest to the bottom half of your look.
Jean Jacket With A Maxi Dress
Keep the styling relaxed and cool by layering your favorite maxi with the jean jacket. It has the perfect touch of femininity and grunge. Complete the look with a pair of sneakers or sandals.
Cinch The Waist
This cinched-waist jean jacket gives an ultra-flattering shape to utilitarian denim. Besides accentuating the waistline, the belt is an added accessory that makes the jacket more trendy and modern. A perfect top for any crispy or chilly day.
Denim Jacket With Athleisure
Your sweatshirt and sweatpants will thank you for this. Your athleisure outfit looks great with a cropped denim jacket. It will give you the pulled-together look and not so casual when you are heading out of the door on Sunday morning. More fashion you like can visit https://www.bitittan.com/