The crop top is going to be the biggest trend of the upcoming summer. It comes in various colors, details, and fabrics that will rock your summer days. They can be worn to a casual or formal occasion if you do it right. 
Body temperature control is difficult in summer, so I recommend wearing a crop top. When you are feeling proud to show off your stomach it is the perfect time to wear a crop top. Choose a crop top that isn't too short to preventing too much revealing body parts.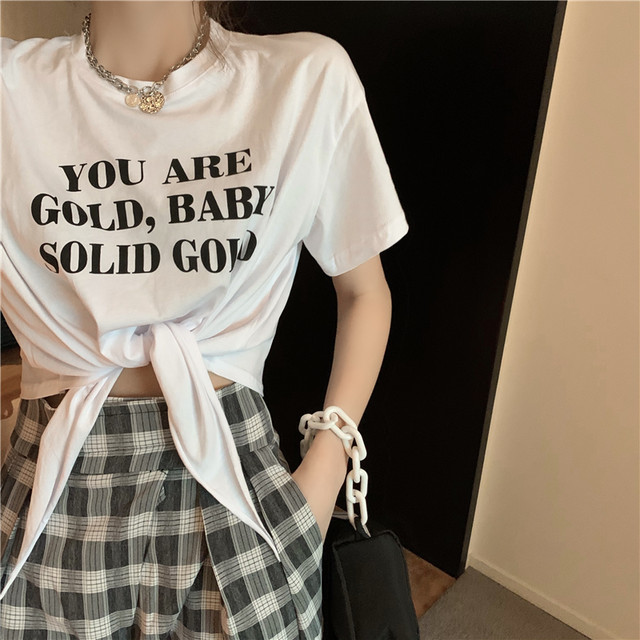 The front ribbon tied tee is very cute. Perfect for those who want a fashionable look and show a little skin! It goes well with high-waist jeans or loose pants for a casual look and a little sexy touch of revealing the belly part.
Off-shoulder top enhances and creates a chic and trendy summer fashion look. The off-shoulder crop top can be styled in so many different ways. Pair with denim and casual shoes and you're ready for a chic day ahead. Feel free to add a pretty drop earring for the compliment.
The super cute crop top is pretty adorable. For formal parties at the day to night, choose one with tulle or bell sleeves. The stylist design elevates your look, it will make you look adorable and become people' attention. Pair this pretty tulle crop top with your high-waist pastel color pants for a casual daily outfit. The material is soft and lightweight, no worries to wear this during hot summer, but you will receive compliments all day because of this pretty outfit.
A cool item that has a refreshing feel when you wear it when the heat keeps soaring in summer. Add a cap or bucket hat to boost the summery feel outfit.
This crop top is exactly what you are looking for on a trip during summer. It was comfy, lightweight, and the fit was just perfect. It is a very flattering style that I think would look great on anyone. For the bottom, select casual pants or skirts that will make the top stand out more.