The summer trends would be back soon. Summer 2020 runaway is still dominated by beautiful casual wear that blends the beautiful color of summer. A variety of pattern fabric also still can be seen in the 2020 Summer Runaways.
People are excited and eagerly following this trendy fashion statement for a summer outfit. If you're already thinking about what outfit to wear when the temps start rising, here are some of the biggest summer trends that ruled the summer 2020 runaways.
Polkadot Style
A dot sheer blouse with a good sense of sheerness will be a hit this summer. The peasant sleeves give the volume and retro look to this blouse. Casual with skirts could be the best pair for this polka dot top.
It is also recommended for a beautiful look along with a skirt. Fashionable with nuances that only adult women can wear, the sheer tops give a slightly sensual look for every woman who wears this.
Platform Sandals 
Platforms totally work for any season but its most the perfect wearing in summer. Sandals that are thick and easy to wear would be a trend for summer. As it has a simple design, it can be widely coordinated with any apparel. Keep things chic with platform sandals, paired with a pure white mini dress and a straw hat for a summer vibe look.
Lace Top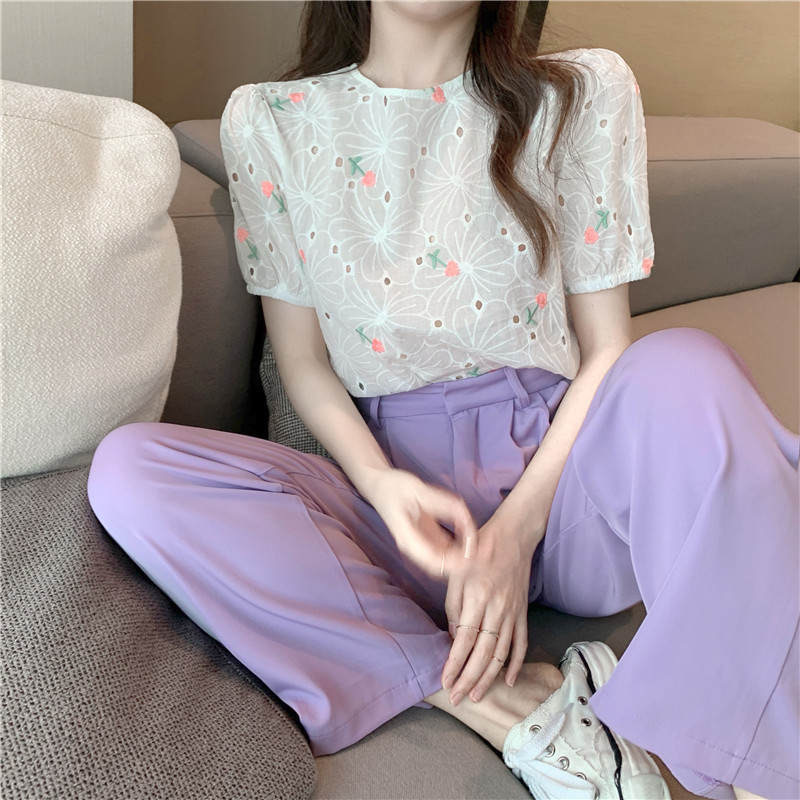 Lace blouse, which gives a gorgeous impression while naturally blending into the skin, is a top that you should wear in summer 2020. Of course, it's great for casual parties or just enjoying tea or coffee with friends. Try pairing with wide-leg pants is great for daily fashion as well. Don't forget to choose designed pumps that are trendy in the summer and use the edge effect to enhance your appearance.
Basket Bag
A great combo by the pairing of a dress and basket bag is pretty adorable. If you attach a basket bag to your hand, it will instantly become a summer lady style. A summery natural dress is suitable for the daily outfit and it goes well with a basket bag. If you add wood-like accessories to your hand, you can get a more natural atmosphere.
Ruffle Tulle Skirt
The frill skirt gives a gorgeous and feminine look yet an acute impression instantly. You can pair to a slightly simple design into the tops to get a feminine look. It will be finished in a natural, clean, and casual look that makes you look adorable in the summer heat. Mix and match with your favorite simple shirt and sandal, and you are ready to rock the day.