Hey there, fashionistas! As we embrace the fall season, it's time to refresh our wardrobes with stunning autumn colors. Fall fashion is all about warmth, richness, and coziness, and this season, we have five gorgeous color strategies to help you look and feel amazing. From timeless classics to bold choices, we've got you covered!
1. Classic Earth Tones
Let's start with the classics. Earthy tones are a timeless fall favorite, and for a good reason. This autumn, you'll love the warm embrace of earthy colors like olive green, rust, camel, and deep brown. These hues are not only versatile but also incredibly flattering on all skin tones
2. Regal Jewel Tones
Jewel tones bring a touch of opulence to your fall fashion. Deep sapphire, emerald green, rich amethyst, and royal burgundy are just a few examples of these luxurious hues. They add a dash of elegance to your outfits and work wonderfully for both casual and formal occasions.
3. Vibrant Mustard Yellow
Mustard yellow is having a moment this fall. It's a bold and cheerful color that instantly brightens up your wardrobe. This sunny hue adds a playful twist to the autumn color palette, making it perfect for creating eye-catching outfits. Pair a mustard yellow sweater with dark-wash jeans, or go for a statement-making mustard yellow coat.
4. Cozy Neutrals
Neutrals are the unsung heroes of fall fashion. While they might not be as bold as some of the other colors on this list, they bring a sense of tranquility and sophistication to your outfits. Shades like soft gray, creamy beige, and warm ivory create a timeless and cozy vibe.
Go for an all-neutral outfit for an understated yet elegant look. A beige trench coat paired with gray trousers or an ivory knit sweater with creamy beige boots – it's the epitome of understated chic.
5. Moody Blues
This fall, moody blues are making a statement. Deep, mysterious blues like navy, midnight, and cobalt is perfect for adding a touch of drama to your wardrobe. These shades exude elegance and depth, making them a fantastic choice for both casual and formal wear.
Consider a cobalt blue blazer with black skinny jeans for a sharp, contemporary look. Or go for a navy-blue maxi dress paired with ankle boots for a chic, everyday ensemble. Moody blues are versatile and captivating, making them a must-try this season.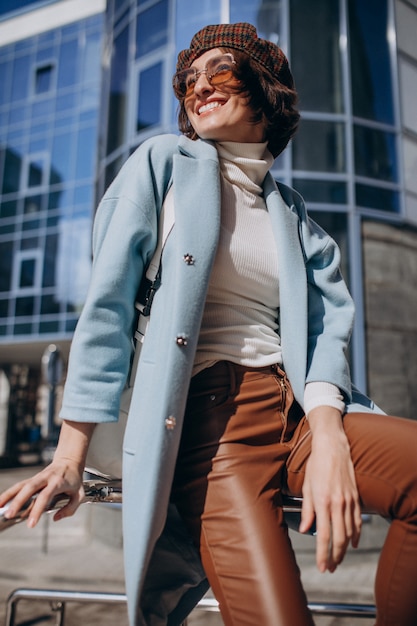 In conclusion, fall is the season of transformation, and your fashion choices can play a significant role in expressing your personal style. Whether you opt for classic earth tones, regal jewel tones, vibrant mustard yellow, cozy neutrals, or moody blues, these color strategies are designed to make you look and feel fantastic. Embrace the beauty of fall fashion and let your outfit shine as brightly as the autumn leaves!