Having sloping shoulders has a lot to do with genetics, terrible habit of sloping down while sitting, improper body posture, or the way you exercise. They tend to make you look frumpy and unenthusiastic, which is a problem for many people.
You can have your sloping shoulders corrected through medically approved exercises, physiotherapy, or surgery. It may take time but having your shoulders fixed can benefit your health.
While your shoulders are still not undergoing treatment, there are other ways to seem as if you don't have sloping shoulders through fashion. Thankfully, you have many options for styling to look chic without spending a lot of money.
Choose Boat Scoop Necklines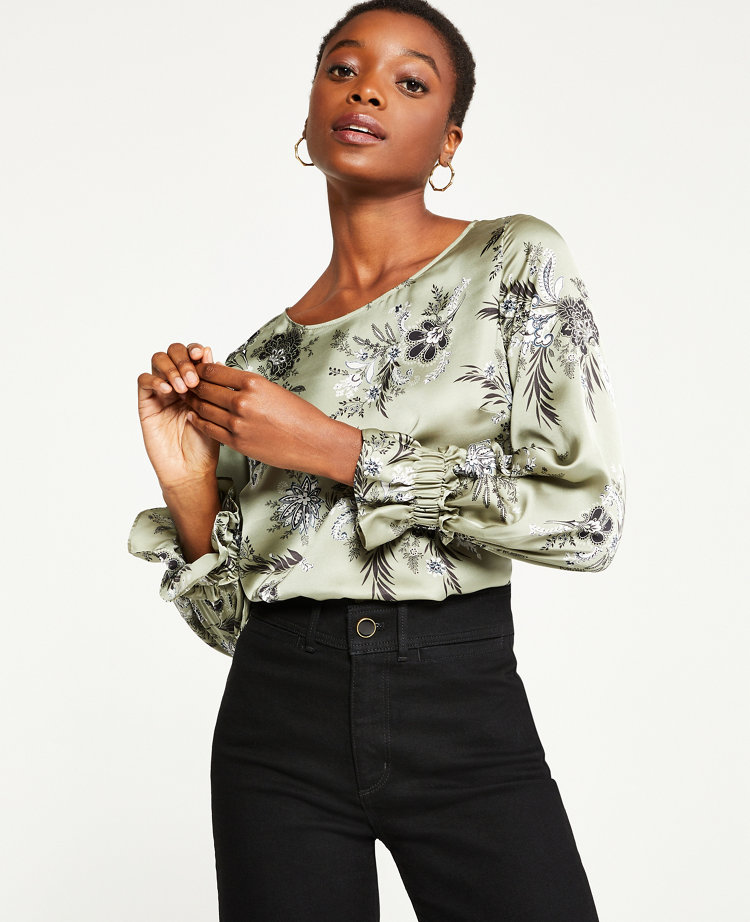 Boat or scoop necklines give the illusion of broader or prominent shoulders, thus providing a straightened look. In general, scoop necks are suitable for almost all body types.
Ann Taylor's floral boatneck ruffle cuff blouse will not only help with your sloping shoulders but will help you to look more well-dressed and in-trend.
Invest in Well-Structured Blazers or Jackets
Well-structured blazers form the body structure that sloping shoulders lack because of its downward position. They create a pleasant and sharp horizontal line on your shoulders, giving you a more prominent and well-defined posture.
Be Cute with Puffy Sleeves Tops
Puffy sleeves, like well-structured blazers, can help provide your shoulders more weight. It is because shoulders positioned downwards tend to look as if there's less weight in the shoulder area, making it look narrow.
By wearing puffy sleeves tops and blouses, there's an additional height and volume created by the "puffiness."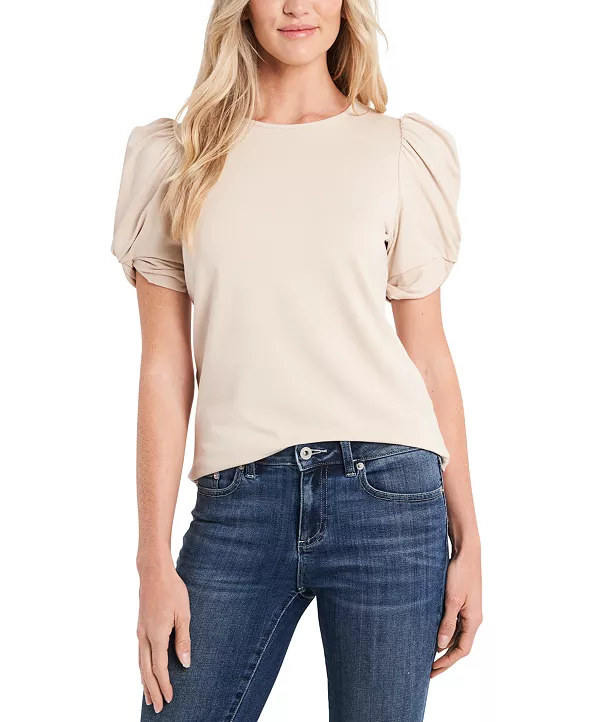 Give Definition to Your Shoulders with Wide Square Necklines
Another easy tip that you can follow is to wear dresses or tops with square necklines. Since drooping shoulders tend to have a hallow or circular shape, it gives the illusion of poor posture.
A square neckline blouse will help balance the semi-circular form of your shoulders. Since there's more space around your collarbone, more clothing on your shoulders, and there's a straight line near your shoulders, it'll give the illusion that you have a good posture.
Check Out Blouses with Designs on The Shoulders
You can also incorporate other tips like combining puffy sleeves and having more designs on your shoulder area.
The designs you should look out for are those with different fabric, embroidery, lace, beads, rhinestones, and the like that's slightly different from the style in your upper torso.
Avoid Tops with Halternecks, Raglan Sleeves, and Gathered Necklines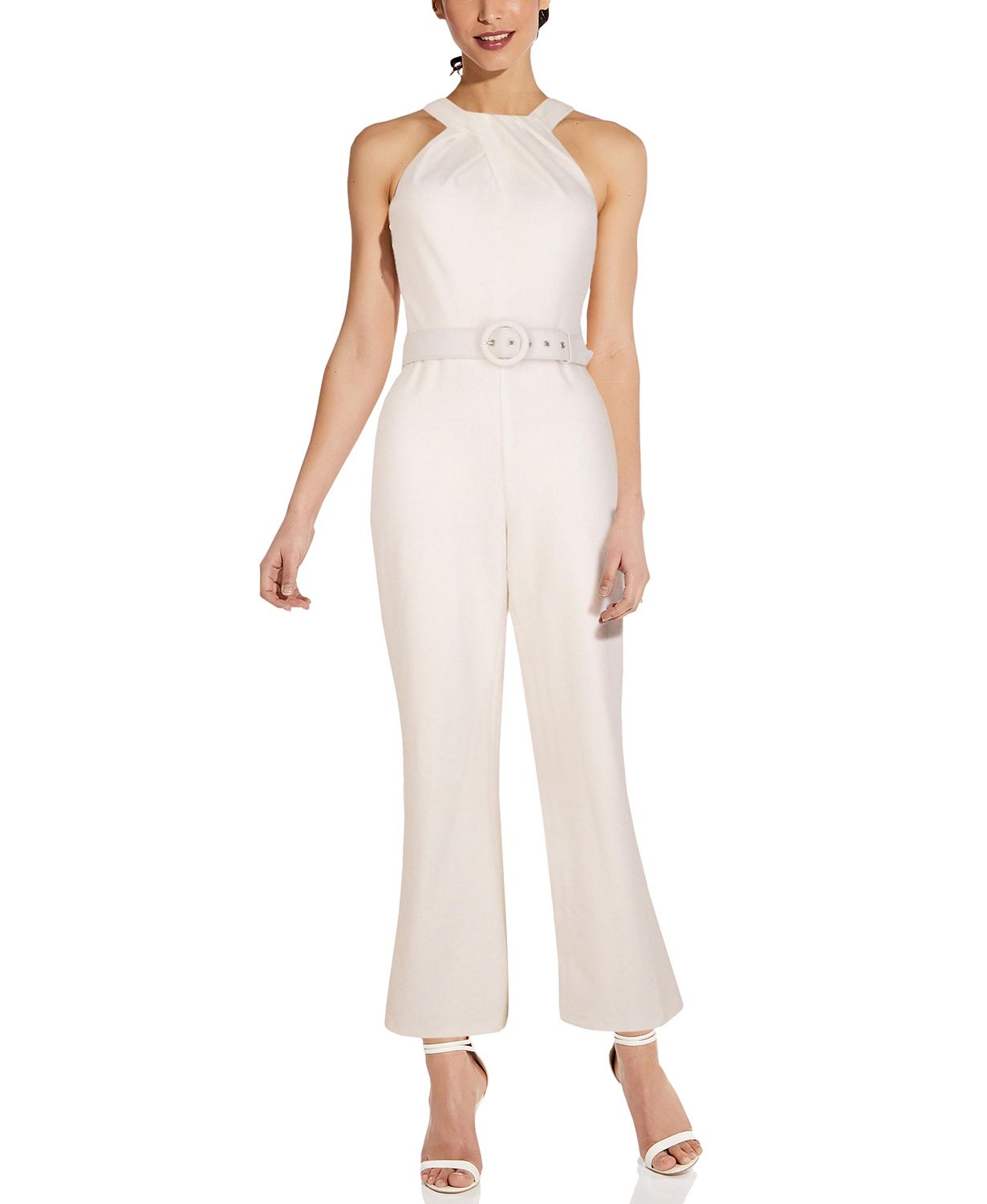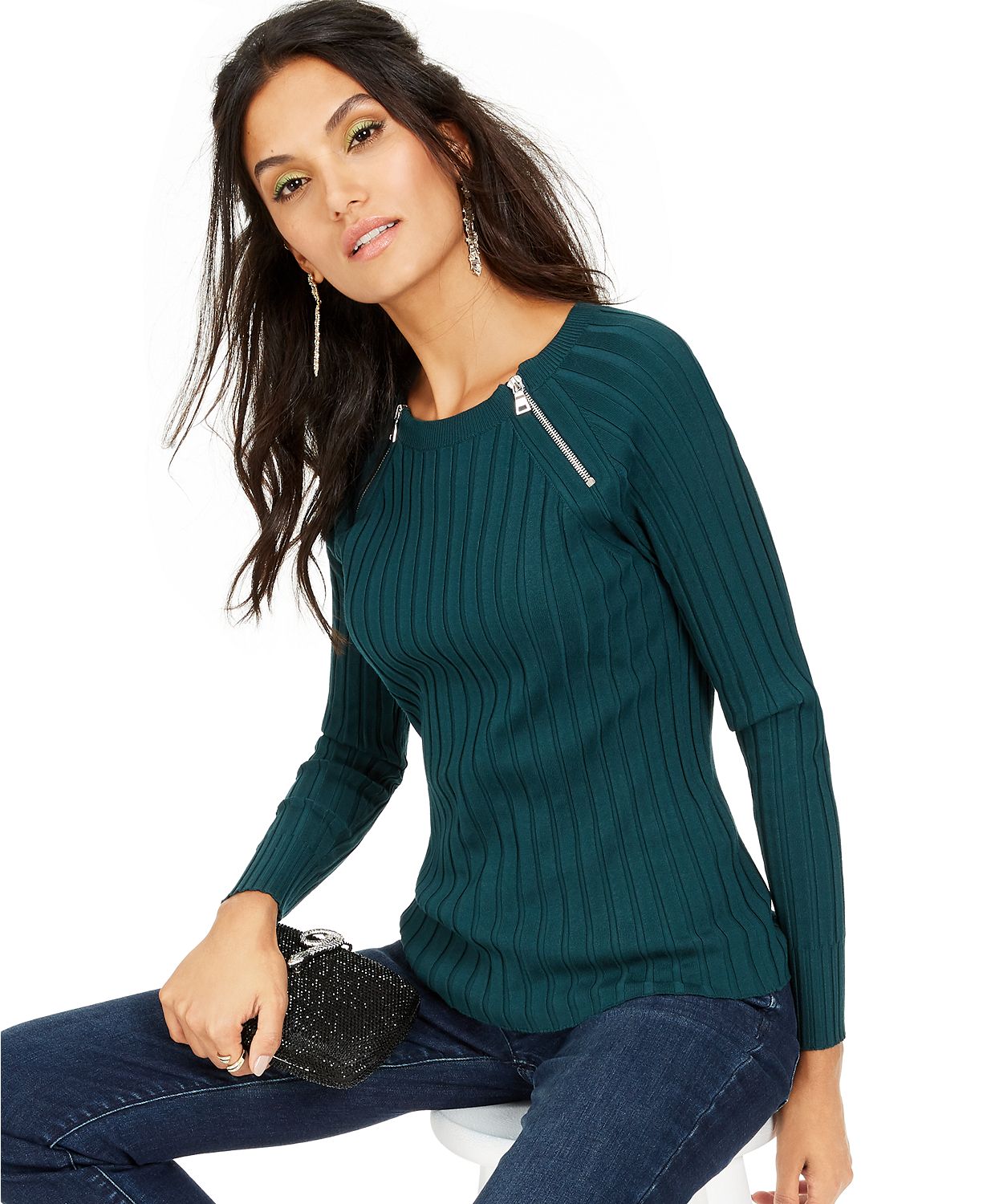 Clothes with halternecks, raglan sleeves, and gathered necklines tend to bring more attention to your sloping shoulders.
Since halternecks and gathered necklines create diagonal lines toward your neck, the shoulders` natural form is more visible. The same thing with raglan sleeves since most tops with these sleeves have lines going towards the neck, separating the shoulders with a different fabric or color emphasizing the arms, unlike square necklines.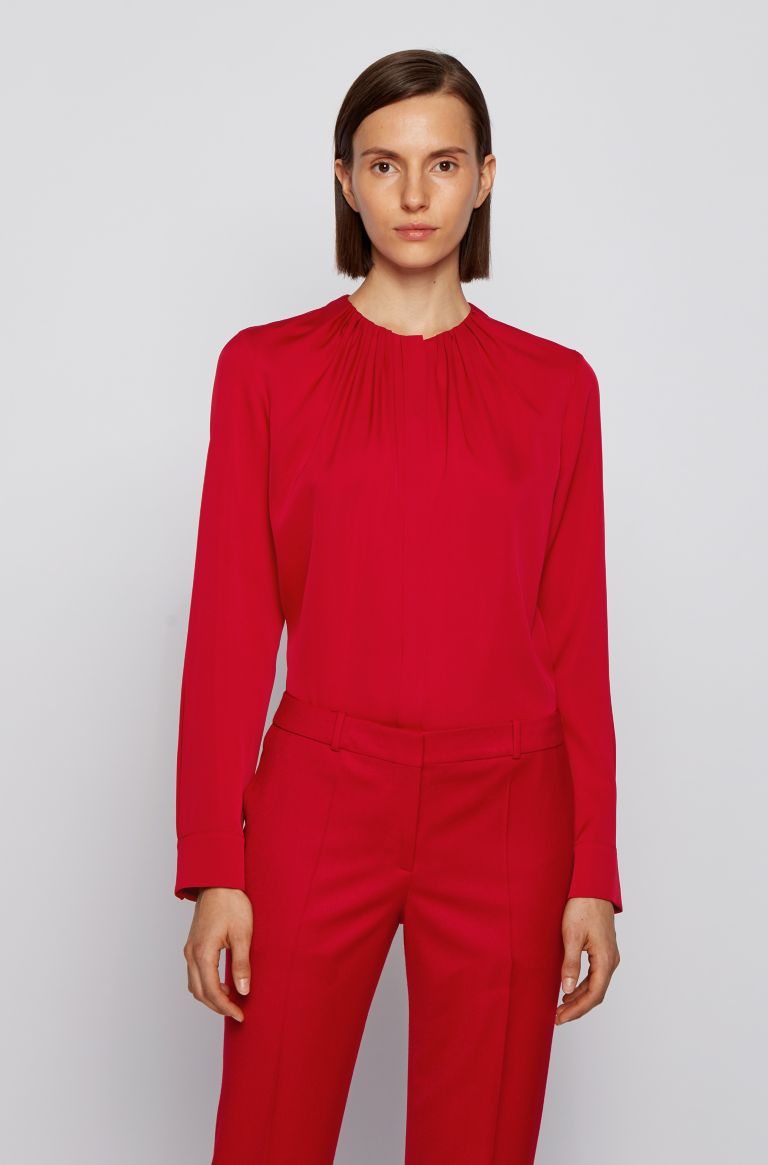 Use Shoulder Pads as an Alternative Option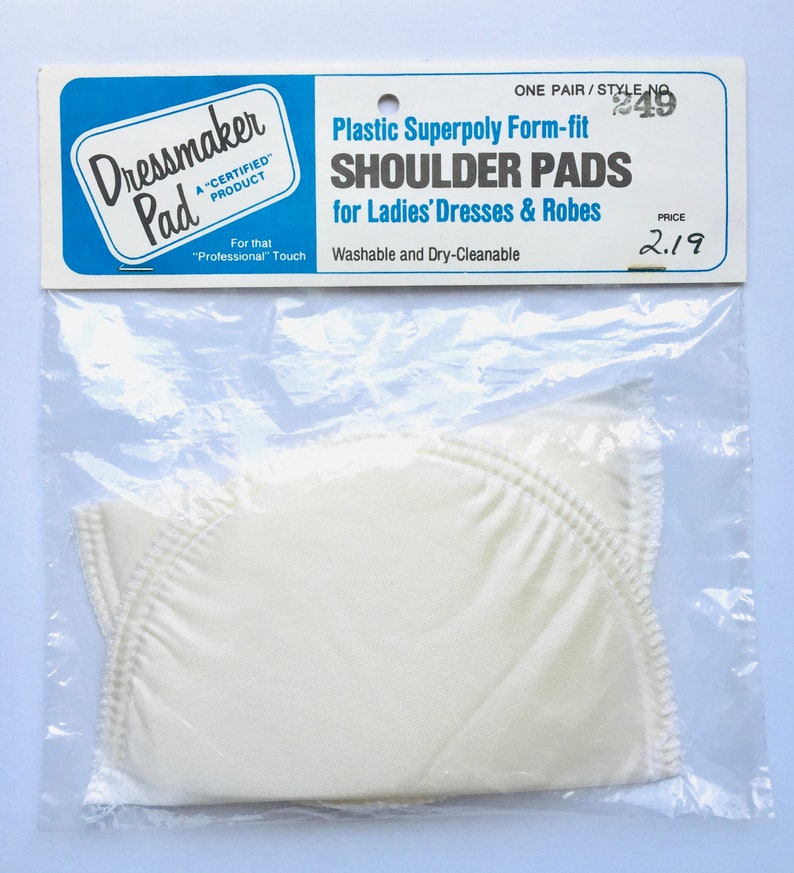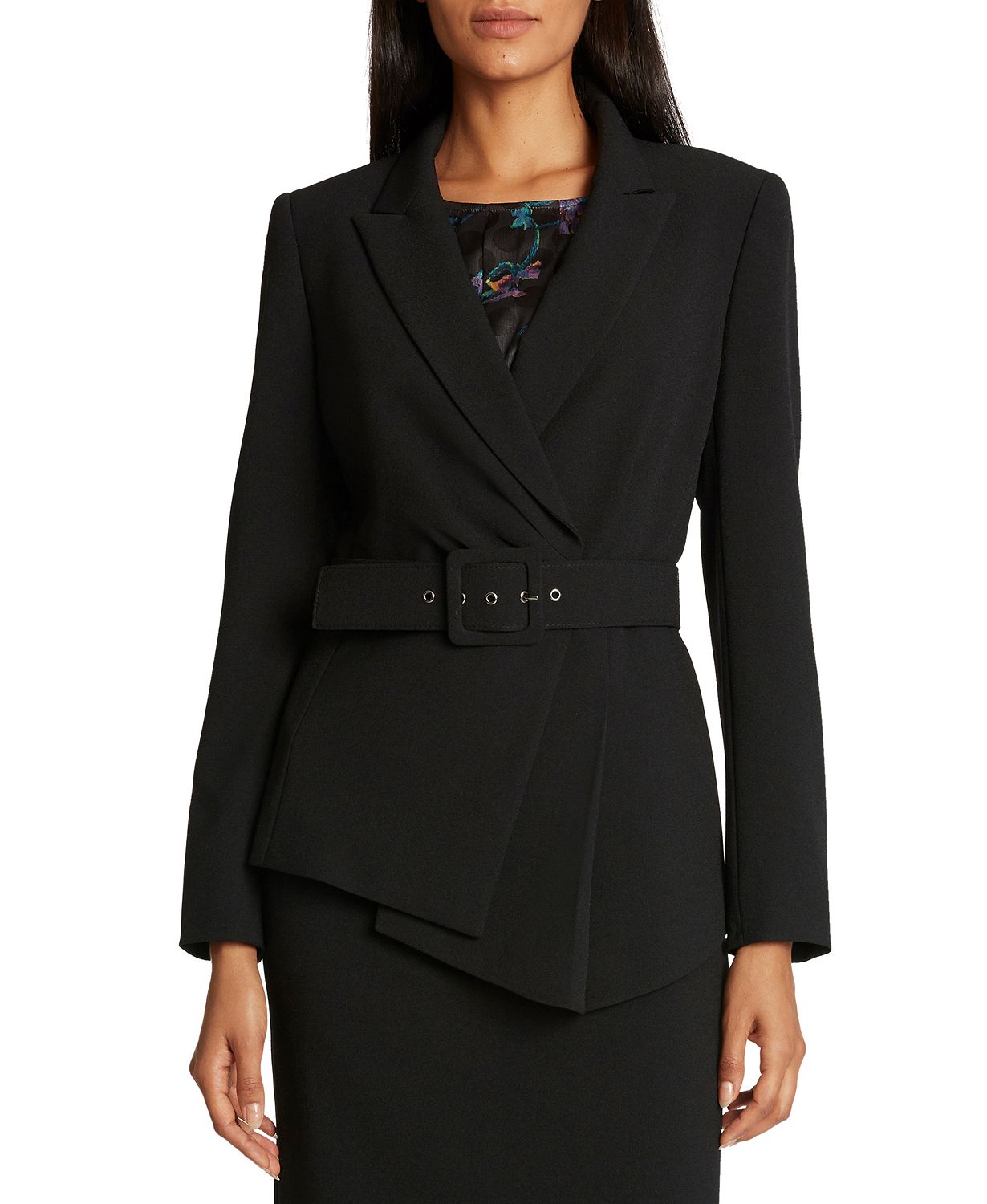 If you have many clothes that show more of your droopy shoulders, don't feel bad that you have to stop wearing them! A cheap way to look good with excellent posture is to invest in good quality shoulder pads. Having a few pairs will be less expensive compared to buying new clothes for your wardrobe.
You can feel at ease that you can look confident and fabulous with the appropriate clothing pieces, even with sloping shoulders. Revamp your daily style to improve your looks with these easy-to-follow steps using the clothes you already have in your closet.