The skinny jean first re-emerged into the fashion scene back in the early 2000s and it stayed on for two decades. No one saw that coming. They are the wardrobe staple that women reach for all the time as they are the solution to I-have-nothing-to-wear days. Now, it is time to say goodbye to them and take a step back.
With businesses opening up, many of us are going back to work and also socializing more. This comes to the next question – What style of pants should I buy? After more than a year in sweatpants and loungewear, we have to give our wardrobe an update by incorporating some of the pandemic style clothes that offer comfort, versatility and convenience. Check out these 2021 approved pants below:-
Low-waisted pants
The low waist pants are officially making a comeback. Remember how fashion looks like in the early aughts? Pierced belly buttons, body jewelry or wide belt on the hips? Here is Emily Ratajkowski being way ahead of everyone and flaunting her trim tummy in super-wide flared low-rise pants.
Wide-Legged Baggy Pants
Say yes to loose-fit comfortable wide-legged baggy pants. This smart, stylish piece is a must-have in every woman's wardrobe.
Plaid Pants
Traditionally a Fall/Winter fashion piece, plaids pattern has been around for years. If you want to give your outfit an extra personality, plaid pants are the way to go. Whether you are looking for a preppy office look or a 90's grungy style, there is a plaid pants out there to fit everyone's preference. For a more feminine look, wear your plain pants with a sweater or cardigan. If you are into the preppy look, layer a sweater over a collar shirt or blouse.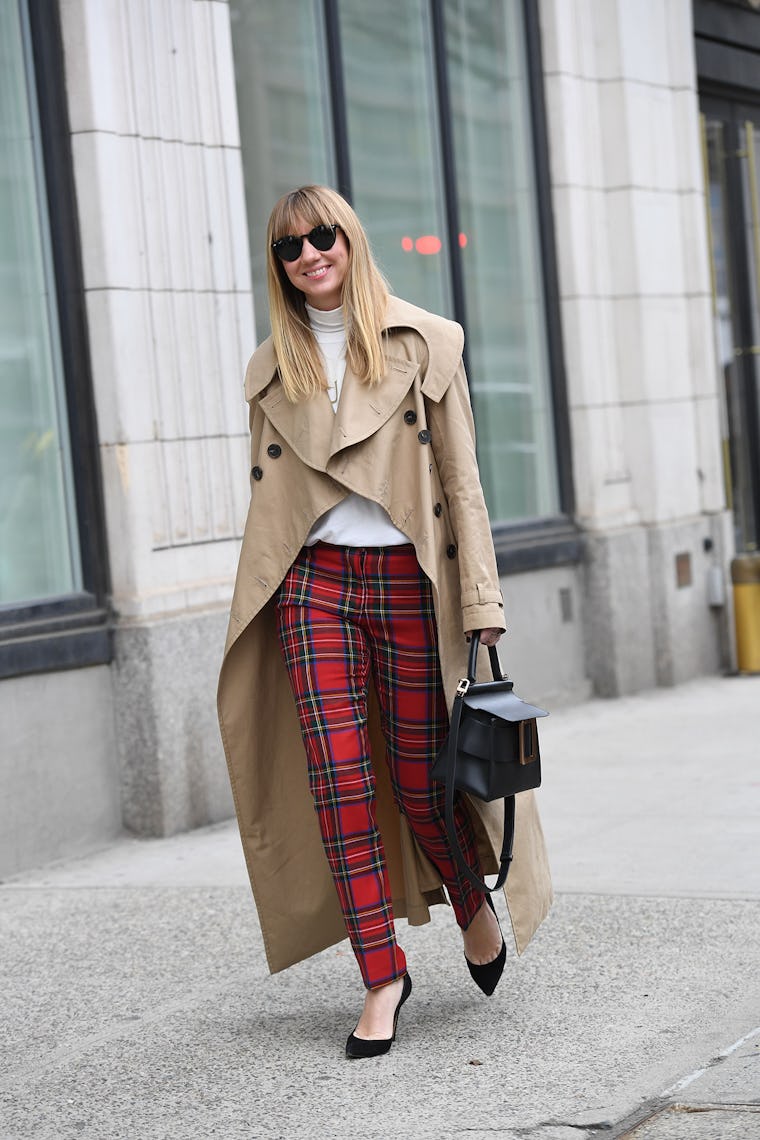 Culottes
Breezy culottes can help to move your wardrobe back to some normalcy. Thanks to the volume of the wide or pleated cut, this fashionable piece offers a laid-back style and sophistication. They may seem like a strange choice for the winter but you can wear a pair of opaque black tights underneath the culottes or high boots when the temperature drops.
Pinstriped Pants
The pinstripe is gaining more traction this season and it is promising to become the favorite look now. It seems to bring an air of seriousness to the look as pinstripes are often associated with corporate looks. There are many ways to get creative with striped pants and you can pair them with bolero jackets and lug boots for a casual vibe.