Let's be honest, outfits on catwalks are not the main trendsetters. Street style is the main source of inspiration for outfit ideas for most fashionistas, as catwalk outfits might be too artistic and extra for most people to wear, as one of the main goals of almost all designer to shock public, so more magazines and websites about fashion would write about then. More people talk about it – more sales.
While outside of the the building there are a lot of brave fashionistas in bravest outfits. But don't worry, we are sure you can rock these looks too. Of course, you can add or take off some details from the outfit idea you liked. The main thing is to get inspired by them. Feel free to change things you won't feel comfortable in. Like maybe you don't wear heels, then replace them with other types of shoes like boots, loafers or even snickers. We found the best options for us that will be perfect for some special occasions and just during running daily errands or meeting with your friends or business partners. We found every outfit you might need in the new 2023 year.
Let's dive deeper into what will be trendy after the winter is over!
Now boots are not only for winter or cold weather during autumn. In fact, it is even more fashionable to wear it when it super hot and sunny. They look the best with shorts, dresses and skirts.
Notice: everything is in white and light beige tones, these color are the best both for summer and autumn. It's classic but not banal color mix .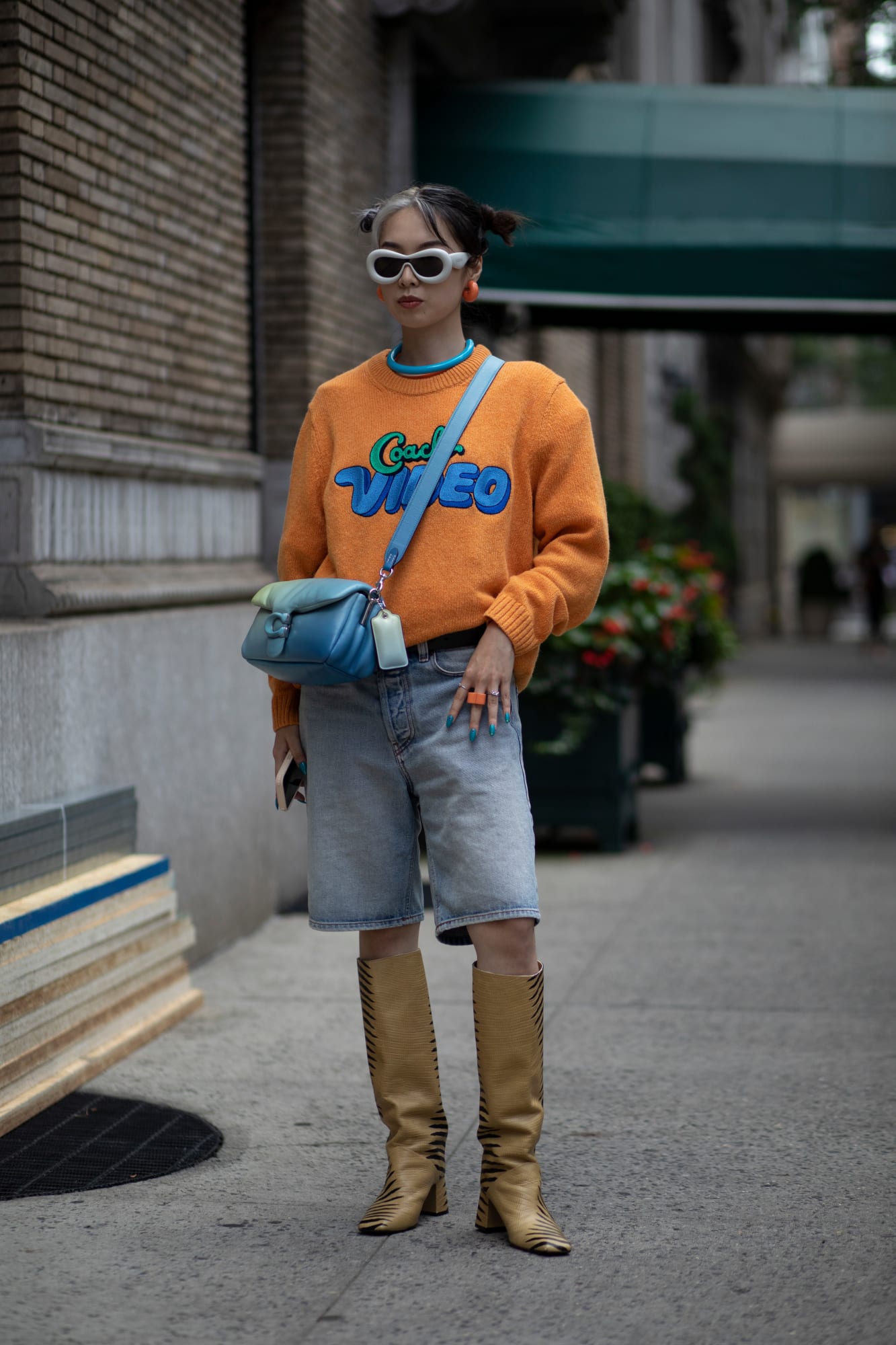 The recent season we could how clothes from our children is coming back. Anything from 70's to 00's counts as mega trends, no matter what your style would choose, rainbow colored toy core or dark late 90's grunge or do you like any other retro style you prefer?
So in this outfit, you can see such trends, as nostalgia core, neon colors mix, retro shorts that look like the one we were as a child. Also, it is really popular and not banal, at all, to wear sunglasses of not "standard" shape and in vibrant colors.
Fun idea: the next time, when you will go on the date with your friend,wear something similar, but, in the same time, not too similar. Like on the phone above – you both can wear suits and a top under it, but it's made of absolutely different colors and the shape is should be different too.
Colorful suits are mega hit of spring 2023.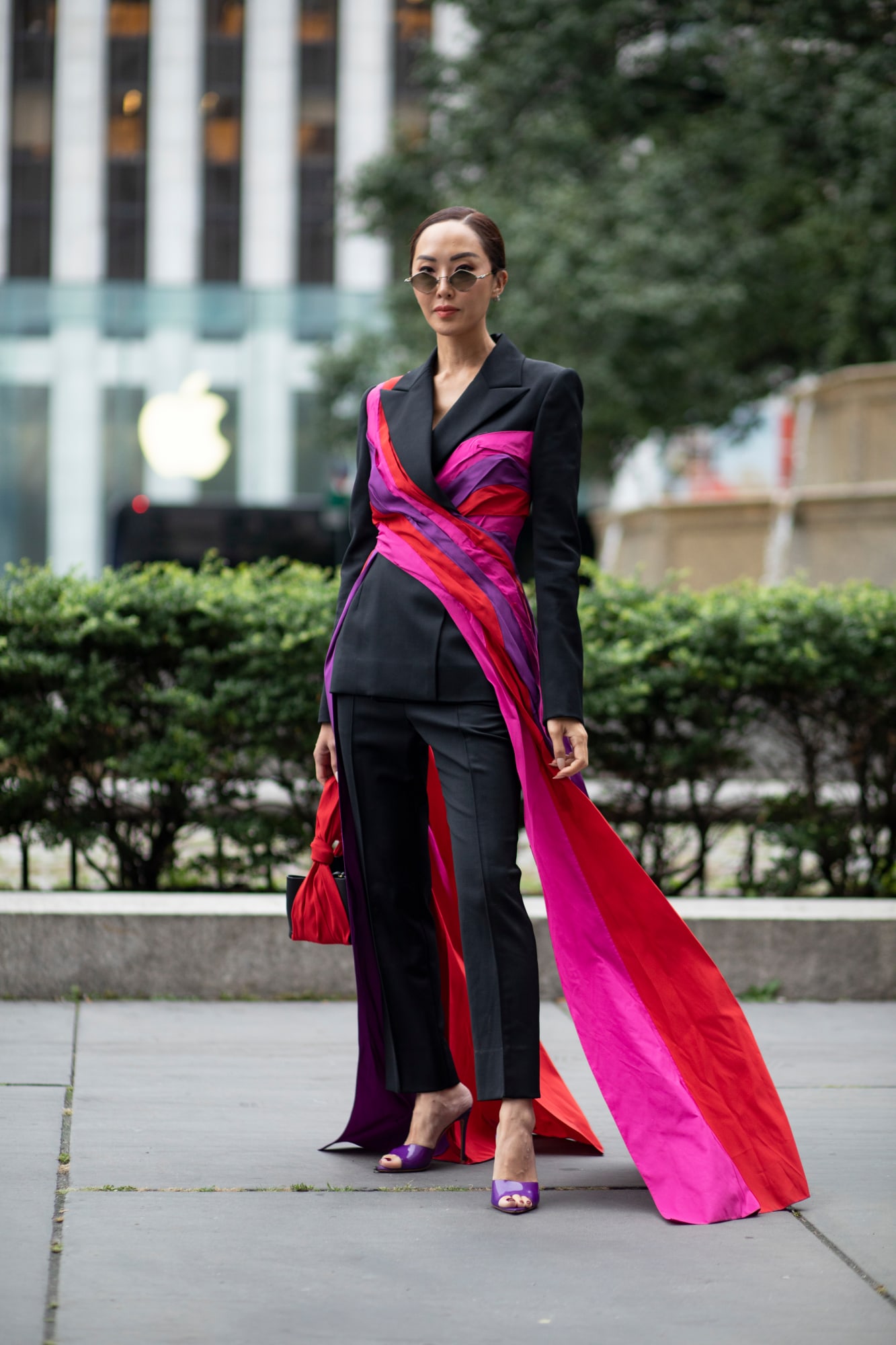 Very a unique way to wear a suit. Make attention to the bag. By the way, can DIY it with your bag too. If you are brave and do like not banal decisions in clothes, you can try to repeat this look.
Suits are huge the next year, so if you are working in the office, street styles have got you many ideas.
Long blouses are great trendy options for men and women that like to experiment. Japanese fashion lovers are very them already for a long time. It's time to make it a global trend.
What about denim suits? Unique but still a simple way to get dressed stylishly for everyday things like shopping or meeting with family or a friend.
Here are some other interesting looks from New York Fashion Week: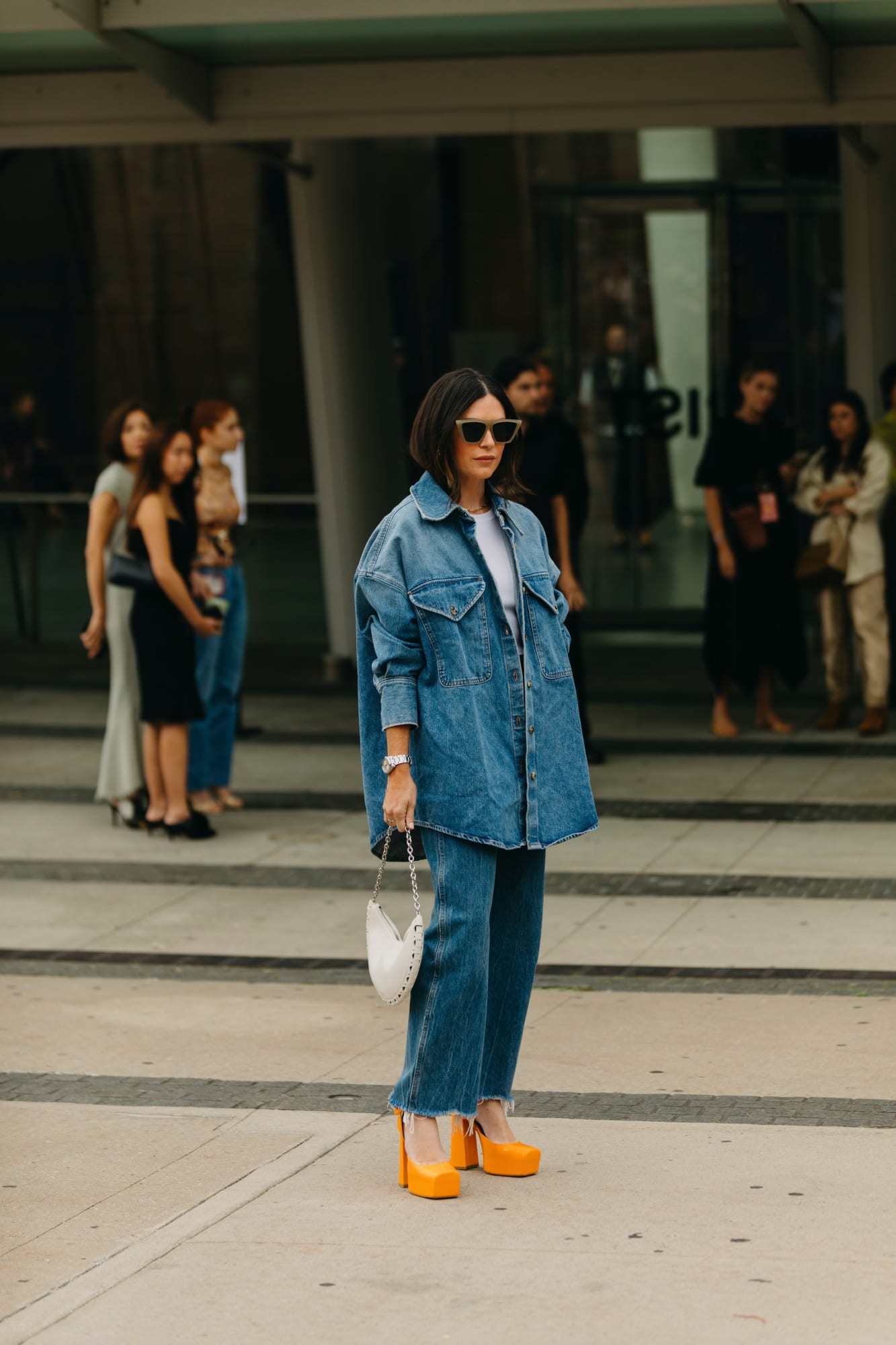 Wearing a corset or top over the blouse us one of the main trends. If you'll manage to find a top and a blouse in the same, it would be perfect combination.
Dresses "for sleep" are still popular, if to create an interesting composition, like oversized jacked of calm colors.
By the way, now it can be not only dresses, but skirts, too.
Don't be afraid to match office-styled jackets of fun colors with joggers!
If you choose a classic retro style outfit, don't forget to as something modern to your look, it would give your outfit uniqueness.
If you are not into suits, there, are also, some business-style dresses.
Besides that, tops and dresses with one handoff are one of the biggest trends now.
Or you can replace boring trousers with shorts while matching with a long jacket or a vest. Look at this color combination of baby pink clothes and hot pink accessories, who would think it could look so good together?