Trends keep on changing and keeping your wardrobe updated with the trends can be a little difficult. With online surfing and search, you can find suitable trends that can suit you perfectly.
Side cuts are very popular among girls nowadays. You can select the drape dresses in this category as they are more beautiful. They hug your body completely and give you the curvy figure that you are looking for. These drape dresses are available in various varieties and shades. You can easily choose them according to your skin complexion. Pair these side cut dresses with the heels and you are good to go.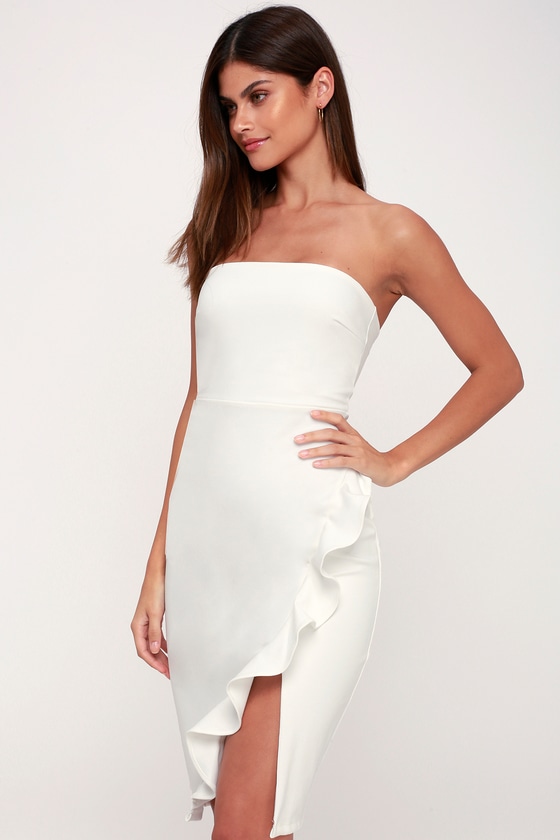 If you are looking for a chic and stylish look, you can go with the turtle neck dresses. These dresses look perfect when paired with ankle boots. You can choose full sleeves in these dresses as they give you a neat overall look. Many girls go for the slim-fitting for this dress as they enhance their curves and give them a perfect look.
Floral prints are ideal for the summer look if you are looking for the vacation vibes. They are very easily available at affordable prices. You can go with various designs in these dresses like leg split and back cutout maxi dresses. Go for the larger prints on a lighter shade of the dress to get the boho look.
There are many people who go for a sexy look. In this case, you can select any deep v cut dresses to get the desired look. Usually, these v neck dresses look perfect on the velvet material and give you a royal look. To enhance the look instantly go for the long neck chains complementing the dress.
If you are looking for the perfect party dress look no further and go for the satin dresses. These can make the heads turn in the parties. These dresses give you a glamorous look and are extremely comfortable on the skin. Select the darker shades like emerald green, violet, etc.
Mesh dresses are very popular nowadays and you can easily find these dresses online. You can go with the different sizes of meshes in your dress. Usually, girls go for the smaller net as they are classier. Pair these dresses with suitable innerwear and you are good to go.