As autumn and winter season is coming many girls are looking forward towards the new trends to follow this season. This season is all about dressing cozy to stay warm yet look stylish. There are many ways by which you can rock this coming season. Some trending clothing items to go for:
Loose sweater dress with knee high boots
Every girl loves the look of loose sweater dress and they keep you very comfortble. You can go with this trend and choose the neutral color for this autunm and winter season. pair this amzing dress with the knee high boots and a sling bag or a statemnt handbag. You can also go for the pastel color if you want a girly look and enhance that look with the slim belt on your waist.
Turtle neck with straight fit jeans
Turtle neck is again into the trend and makes you look classy and elegant at the same time. You can pair them with the straight fitted jeans to get the perfect casual look. Go with the ankle boots or with the sneakers as there are no such fashion rule to rock this look.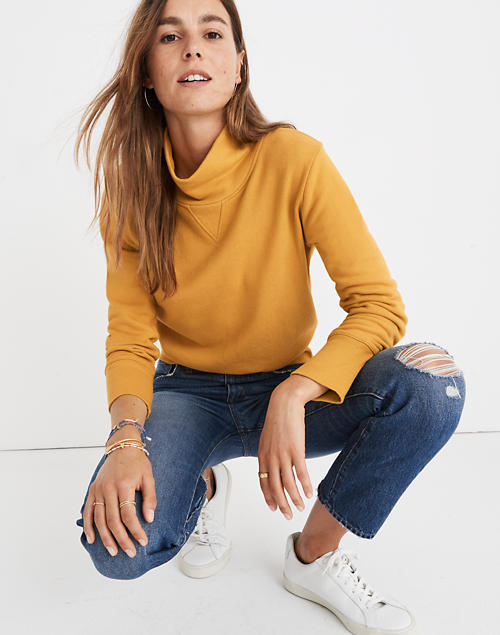 Leather mini skirt with white cozy sweater
If you want to go to a day party or any other special occasion you can go with the leather mini skirt this autumn and winter season. Pair this cute mini skirt with the stylish white sweater and a pair of knee high boots and you are ready to go.
Leopard print jacket
Leopard print trend is all over this autumn season. You should own a soft leopard print crop jacket in your wardrobe for that instant glamour. You can put this jacket on any of your favorite t-shirt and a pair of jeans and you get the amazing look.
Mustard trousers
Mustard is the fall color and pops out your entire outfit making you unique from the rest. You can go for the mustard color trousers for the outgoing look. Flared trousers are very much in trend nowadays and look amazing with the pointy heels or boho flats.