Buying a loose diamond for either engagement ring purposes or others can be difficult, especially when you have a suspicious partner breathing down your neck and leaving not-so-subtle hints every day. In this situation, looking at diamond purchasing online can be the safest option.
Buying something online can be scary, with hundreds of scams occurring daily. And when it comes to investing in something as important and hefty as a diamond, the world online can seem much scarier.
Diamond purchasing requires much research and trust in your resources. Without authenticity, diamonds should not be purchased online.
Here is a guide, which you can easily use to buy a real diamond, without any problems or falling for catfishes.
Consider These Before Making A Purchase
Now before we dive into the actual purchasing part, there are a few things that should be kept in mind.
Carats
Diamonds are priced in terms of carat weight. What this means is that instead of the usual kilogram or pounds, carat is the correct weighing term used.
So now before even looking at online business, remember to make up your mind regarding the carat you would want to invest in.
As you figure this out, it will also be a great tip to check out different stores, whether online or in-person as to what the pricing is. If the price is consistent in many stores, this can be a great indicator of its authenticity.
Shape
As carats have different pricing, so do shapes. Figuring out what you want and desire, will also help you with market research.
Certification
Make sure that at the time of purchase, or even when you are just surfing the web, certification is what the brand or the store you are purchasing from provides.
This certification comes in handy in authenticating the diamond, as well as providing insurance if further selling has to be made.
Buying Diamonds Online
As we mentioned before, buying online cannot only be scary but also difficult considering there only are a few places that provide guaranteed diamonds. Here are a few ways how you can make sure you are getting your money's worth.
Know The Seller
The first thing that you need to do is get to know the seller. A few quick checks can be done to ensure their authenticity:
Check customer feedback and reviews. Do they seem original and actual?
How long have they been in business?
What kind of transaction do they offer? Are they safe transactions?
Are their representatives helpful and answer all questions quickly?
What are their return policies?
Questions like these can help you determine what businesses are legit and are selling products they claim to be. If at any point a business seems suspicious, it would be safer to avoid any transaction than to later regret it.
Grading Report
When looking at different diamonds online, make sure that the diamond comes with an independent grading report. This grading report should be in line with the one that GIA provides.
This is basically a report on the basis of a diamond's 4C's which are:
Carat Weight
Color Grade
Clarity Weight
Cut Grade
A diamonds worth is determined with its 4C's so a detailed record of it from a third party can assure you that what you are purchasing is organic and is bona fide.
The report details can also be examined against the GIA's secure database to assure originality.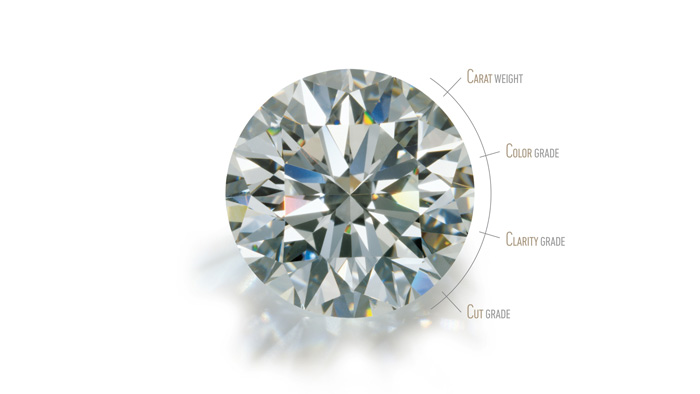 Laser Inscription
For enhanced safety, check and see if the diamond's grading report number is inscribed on the girdle.
In some cases, before selling, a specific number will be allotted to the diamond, and it can be inscribed upon the diamond by laser. This ensures safety and identification.
Wrapping Up
Purchasing a diamond is a serious business, as you are investing a lot and you want to receive your money's worth.
As you make your purchases make sure to follow the guidelines above and to get your diamonds appraised as soon as you get them. This will weed out any suspicions. More fashion tips here https://www.bnsds.com/2022/03/16/its-wedding-season-here-are-5-wedding-dress-trends-you-can-consider/