There are many girls who are interested in crop tops but they do not have a flat stomach. This often confuses them while choosing the ideal top for them. There are various crop tops that look amazing on every body type and they are easily available too. Some of the trending crop tops that you can go for:
Loose crop top
If you are not sure about your body curves and you want to wear a crop top then you can get a loose crop top. These look amazing when paired with cargo pants or high waist jeans. You can consider the graphic prints on these tops to make them more attractive and stylish. There are also trendy quotes printed on these lose crop tops. You can buy one according to your personality.
Knot crop top
Knot crop tops are very popular among girls nowadays. In this crop top, you can tie a knot at the bottom of the top in any design. This will hide away the extra tummy fat if you are not flat. You can also get a shirt style top in this category. These can be paired with any skinny jeans easily. These also give you a sporty look.
Printed crop top
If you want a slim body illusion, you consider the various prints available in the market. The black shade is the best option as it will give you a slim look instantly. Go for the smaller prints in your top to make it look more expensive and trendy. Consider the various back cutouts in these tops to make them more attractive.
Fringes bottom
If you are not having a flat tummy, you can get the fringes in your crop top. These fringes will give your look an extra detailing.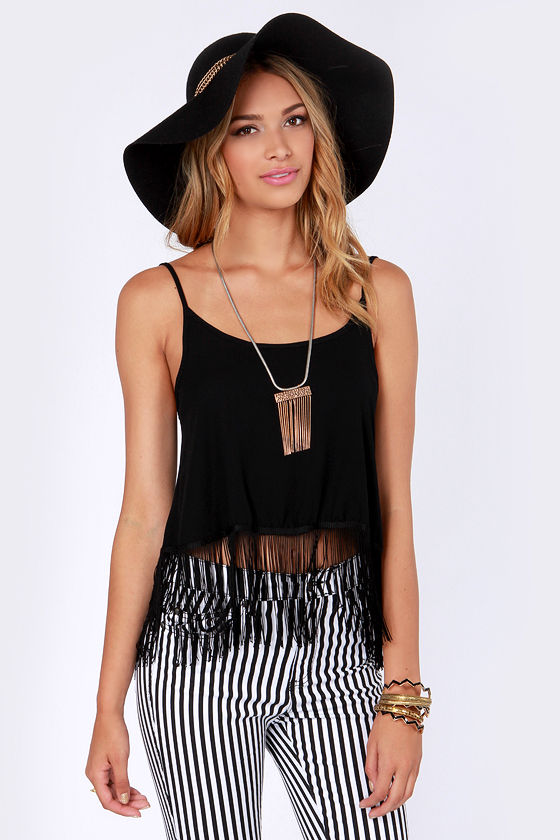 heart neckline
One of the most beautiful necklines is the sweetheart neckline. If you can include this neckline in your crop top then go for it. This draws attention towards your neck area. This neck cutout suits every body type and gives you a feminine look. You can also go to the party wearing these crop tops.