Once you have said Yes, the biggest decision you have to make is to choose your wedding dress. For most brides, choosing a wedding dress is an event of a lifetime. The wedding dress sets the tone of the wedding day and it is also a reflection of the bride's personality and style. The search of the proper dress can be rather exhausting. However, the task can be much easier if you know what you are looking for. Below are 5 tips to help you choose the perfect wedding dress.
Knowing your shape
While it is easy to fall head over heels for that particular dress you saw online but do you actually already have a dress in your wardrobe in that style or shape? It is best to use your existing outfits as a starting point to help define what dress shape would look good on you, make you feel comfortable and flatter your figure. For example if you love a pencil skirt or a peplum, then focus on fit and flare dresses. If your wardrobe is filled with relaxed shift dresses, then perhaps A-line or sheath silhouette might be a better choice?
Know Your Style
Are you a boho girl at heart? If yes, then your wedding day may not be the best time for you to wear a ballgown. Instead, choose a bohemian wedding dress which exude a timeless charm. Instead of choosing a high fashion wedding gown because it is fashionable, opt for one that you love and would make you look and feel wonderful . You can add a personal touch to the dress by wearing jewelry, shoes and other accessories.
Know Your Wedding Theme
Before you begin shopping for your dress, decide whether you want a formal romantic wedding or a casual garden-party-themed affair. Remember to keep the venue and theme in mind as you look through the wedding gowns because the last thing you want is for your dress to clash with your overall wedding style. If you are having a traditional church ceremony that requires a little more coverage, then you may want to look at wedding dresses with sleeves. Sexy wedding dresses are better suited for chic city venues or beach wedding.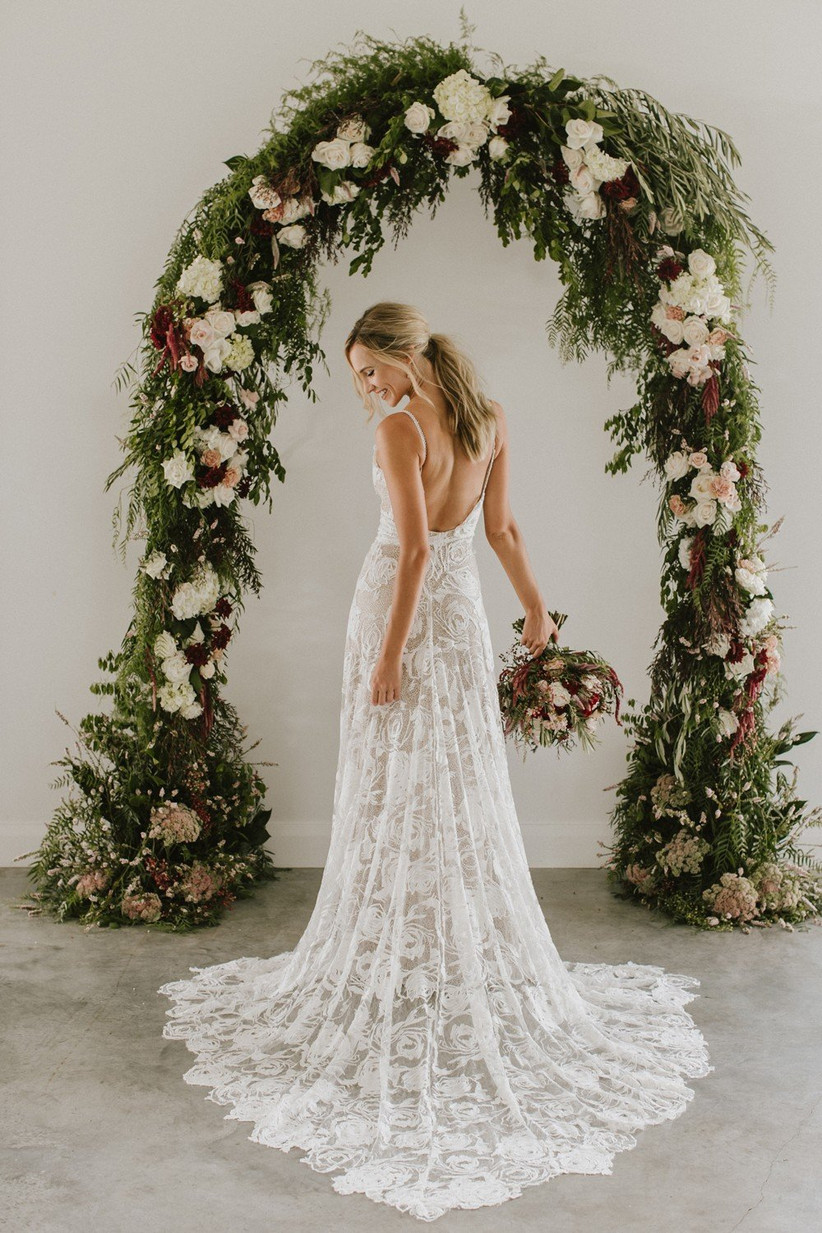 Know your budget
Everyone knows that wedding dresses are often the most expensive item of clothing a bride will ever buy. Firstly, figure out how much you want to spend. That being said, the price range is still very varied. When looking for your wedding dress, select the range that is within your budget to fall in love with. Remember to also factor in the extras such as the cost of alterations which can be a few hundreds to a few thousand dollars.
Do not say no to trying on styles other than your favorites. Some dresses do not look like much on the hanger but look great on. You may be surprised and choose a gown that you least expect. Choose a dress that feels right for you and not what everyone else wants you to wear. After all, it is YOUR DAY.