The colors on our nails, during the first months of 2021, will be characterized by an elegantly trendy look. In fact, the use of the face mask places our hands in the foreground. We can really indulge ourselves with the most spectacular colors and nail art!
The latest trends are characterized by all those very dark colors, undisputed protagonists of every winter season!
Here are the most sophisticated trends of early 2021!
Perfect season for denim
Here is an ideal color for any outfit: sporty glam, dandy, grunge, chic. This winter, denim nail polish will give you an absolutely cool look, thanks to its very particular color of blue mixed gray, two typically winter colors. Also try the metal version!
From ruby red to black cherry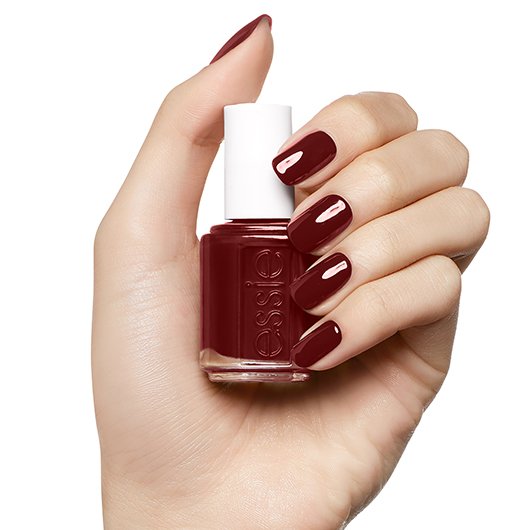 Red is a real passe-partout suitable for every season and for every age group. For autumn-winter 2020-2021 there will be no exceptions. To the delight of rouge noir lovers, here is a spectacular return. You can find it in different shades: from ruby red to burgundy nails, extremely sensual and perfect on any outfit! So choose warm and dark reds, to show off with very natural, well filed, short and medium-long nails. Red nails are a refined manicure that knows no season. It must be impeccably bold and with shades tending to burgundy.
This year, winter nails have a bon ton style
Choose pastel, basic and nude colors, for a minimal chic look! We will see an acclaimed return of nudes, in all their shades: from peach pink to baby pink, to plum complexion. They are very popular colors for their natural effect. Delicate and elegant, they will be perfect in any context and outfit: these shades are excellent for showing off a clean, tidy and always refined hand, that is not too conspicuous. If you want a more bon ton manicure, you can choose for a total color or for a baby boomer, always current and very chic.
Dark colors: must have for winter
Dark nail polishes will be another must for the fall-winter 2020-2021 season. Suitable for any occasion and ideal on both short and long nails, they will be a very convenient choice for achieving an impactful and bold manicure without effort. The dark nail polish will be perfect for the evening but also for the day, ideal for casual looks with a touch of elegance. This winter, to be really cool, opting for a dark color will be the best way to avoid mistakes!
Other extremely glamorous colors will be gray, in its medium-dark nuances, as well as in all its softer and more vintage shades. We are talking about refined colors, which can be combined with everything and any type of top coat; you can really indulge yourself by focusing on a decidedly sexy look, without ever making mistakes!
Among the most popular colors for winter, there is are also the classic glossy black, intense petrol colors, blue (to be chosen in strong shades to never go unnoticed), sexy rouge noir and seductive purple. The latter can be found in its most varied shades, with deep and vibrant features, such as the mystical blackberry. For more fashion info, please click this link https://www.bitittan.com/