Winter is approaching and the excitement of sweater weather also brings along its sidekick – a favorite pair of boots. The best way to welcome the icy season is to be prepared in style with the top winter boots trend. There is no denying that boots are an essential fall/winter item that not only protects us from the chill in the air but also keeps us looking chic. The Fall/Winter 2021 runways have been featuring a variety of this classic footwear, from ankle-grazing or knee-high, chunky with a flat or a high heel, the right pair of boots can effortlessly complete your look.
It is time to put your best foot forward and tread into the colder season in style with these trending boots style for Winter 2021.
Knee-High Boots
Everyone should have at least one pair of knee-high boots in their shoe closet. At the recent For Fall/Winter 2021, some designers have come up with bold designs like sequins or 3D prints to decorate this traditional boot style. Buying a pair of knee-high statement boots is definitely a good investment this season.
Cowboy Boots
If you have watched the recent 2021 Met Gala, you would notice that the good old American style is making a major appearance this season. Whether they are suede, leather or croc-embossed, they pair well with jeans, floral dresses, mini skirts and just about any pieces that you already have in your wardrobe.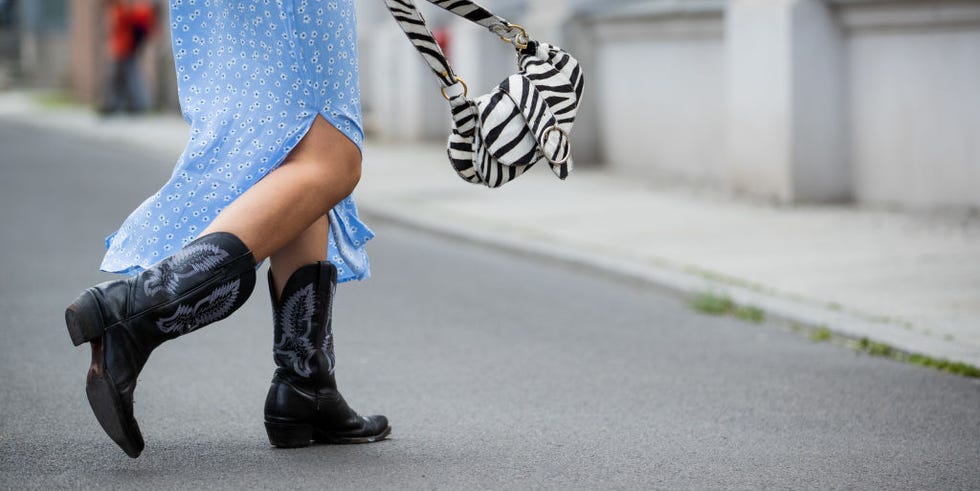 Platform Boots
Bigger is better in this case with platform boots. A nod to the '60s boots trend, the platform boots command attention and will not only elevate your look, but they will also add some inches to your height.
Slouchy Boots
If you often have to tug at your knee length boots for it to stay up, well there is good news. The relaxed slouchy boots is one of the trending silhouette this season. Chic, effortless and relaxed, slouchy boots are stylish and adds a casual vibe to any outfit.
Shiny Boots
Eventhough neutrals tend to be the main color scheme for fall and winter, you can add a bit of oomph to your wardrobe with a pair of gold or silver boots. Metallic boots were one of the hottest shoe trends seen on the Fall/Winter 2021 runways. They pair well with everything and still give your outfit a cool look.