Crop tops, also known as half shirts or cut-off tops, had been increasingly popular over the past few years. With this, a lot of designs for crop tops came about that we just can`t get enough of! Here are unique and fresh ways to wear a crop top:
1. Chill with a One-Shoulder Crop Top
A one-shoulder crop top is a cute and fun way to feel fresh and comfortable during this season. You can wear this with a pair of wide-leg pleated drawstring culottes. Wear a pair of strappy sandals or sneakers, and accessorize with a gold necklace and bangles. Put your hair in a messy bun to top off with the cool vibes your outfit shows!
2. Classy in Puff-Sleeves Crop Top
Want to wear a crop top but still look dressy and put together? Take advantage of puffy sleeves! Crop tops with puffy sleeves add a chic touch to your top. You can wear this with a matching pair of high-waist shorts and a pair of nude square toe heels. You can also accessorize with gold jewelry, and a pair of colored sunglasses.
3. Radiant in Ruffles
Wear a ruffled crop top with a pair of belt shorts, and a pair of booties or nude square toe heels. You can accessorize with a pair of gold hoop earrings and a chunky chain necklace. You can also carry a white or beige purse or handbag.
This is such a unique, classy, chic, and fashion-forward way to style a crop top!
4. Sweet in a Smocked Crop Top
Smocked crop tops had been very trendy these days. Add to that the puffy sleeves and you`ll look absolutely charming! You can wear any smocked crop top with a white mini skirt or denim skirt, and wear with a pair of heels.
You can definitely accessorize with a Michael Kors gold watch, three-layer necklace, and a pair of stud earrings.
5. Branded Cropped Hoodie
Since a lot of us are staying at home right now, it doesn`t mean we need to ditch fashion! You can look cool and comfy with matching branded cropped cotton hoodie and pants. This way, if you want to stretch a bit and hop on the treadmill for some muscle work, you don`t have to change outfits!
There are a lot of uniquely designed matching sweatshirts and pants right now from known brands. Besides checking the official stores of brands, check out the shopping websites of department stores as well and you`ll definitely find a cool style to try at home!
6. Girl Next Door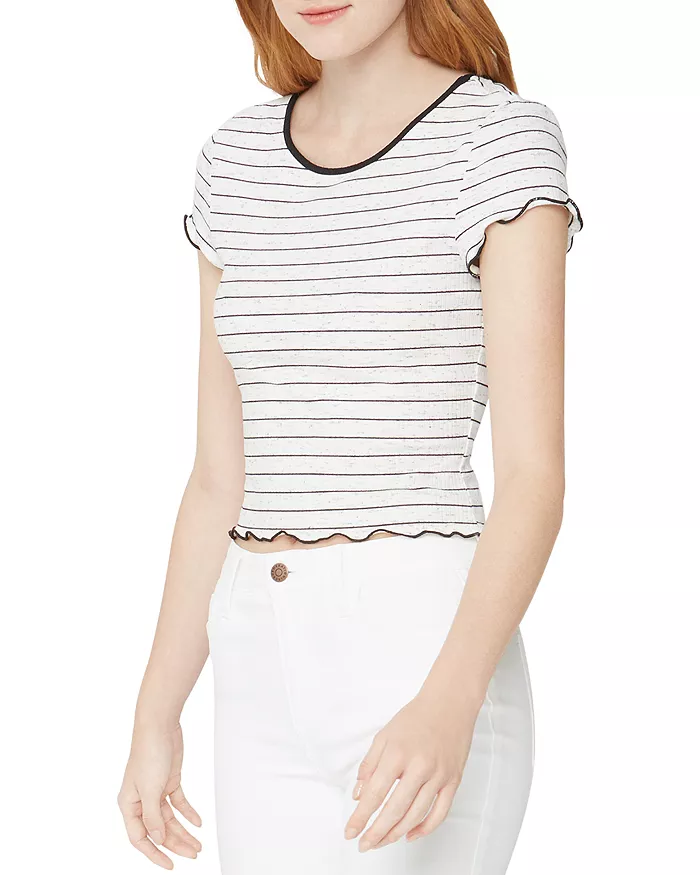 Look the absolute girl next door with a plain white cropped top, a pair of denim jeans, and a uniquely designed handbag with a bow! You can simply wear this as is or accessorize with a layered necklace, a pair of silver hoop earrings, and a silver watch. You can wear this with a pair of white booties, square toe sandals or you can also get your favorite slippers especially when you`re by the beach!
Crop tops are definitely not going any time soon so having a few cool tops or matching pair are excellent to provide you with edgier options when in doubt!