It can be such a hassle to find the wedding dress you need. There are so many options out there and lots of styles that look great. But this is not just about wearing a piece of clothing this is about your big day. This is about getting that beautiful wedding dress made for you and your needs. When shopping or designing your piece there are things you need to look out for, and this is what we will be going over.
Explore
Information is power, so check out the trends available. Go through magazines, the internet and keep an eye out for the vast options. This would help you with pinpointing the styles you are open to. Styles you like and would love to try.
Preference
You should consider your preferred fabric, color, texture, and style. Are you into lace? Do you prefer a satin feel? Where would you like a tighter fitting? What shade of white do you like? Would you like to do something else besides the traditional white and go for blue, black, or gold? Are you into embellishments?
Shape/body type
One's body type seriously governs the choice in outfits and a bridal dress is no exception. Once you get this right, you'd look your best as there are different designs that suit each body shape. This is to make sure that you show off more of your good sides. This way you look great and confidently so.
Silhouettes
There are some basic wedding gown silhouettes to choose from. We have the trumpet, ball gown, A-line, tea length, sheath, and mermaid silhouettes. For instance, a pregnant bride would go for an A-line, tea length or ball gown style for comfort. Ladies with short legs can go for the trumpet or mermaid styles to lengthen their figure and taller women can go for ball gowns, sheaths and the tea-length pieces.
A-line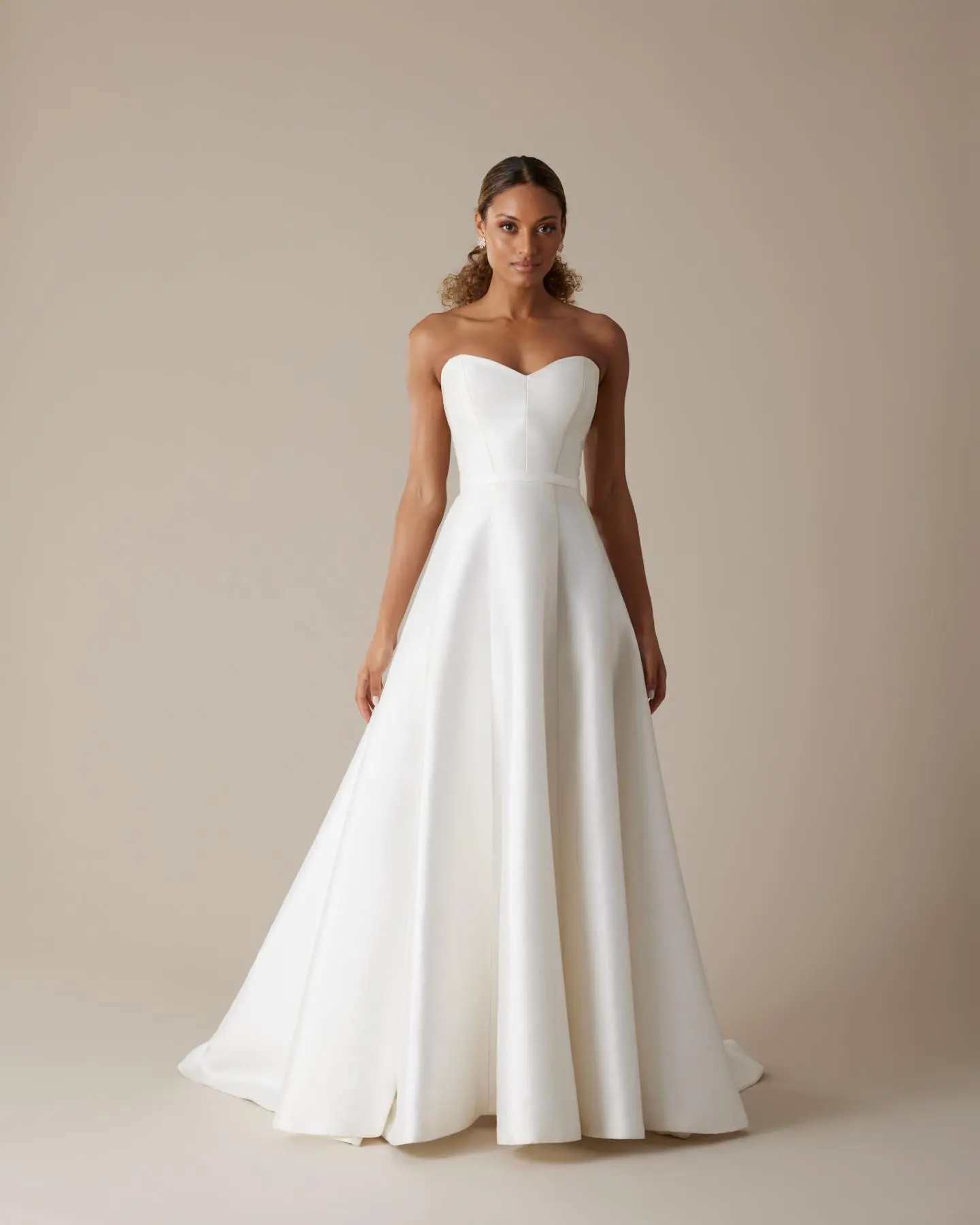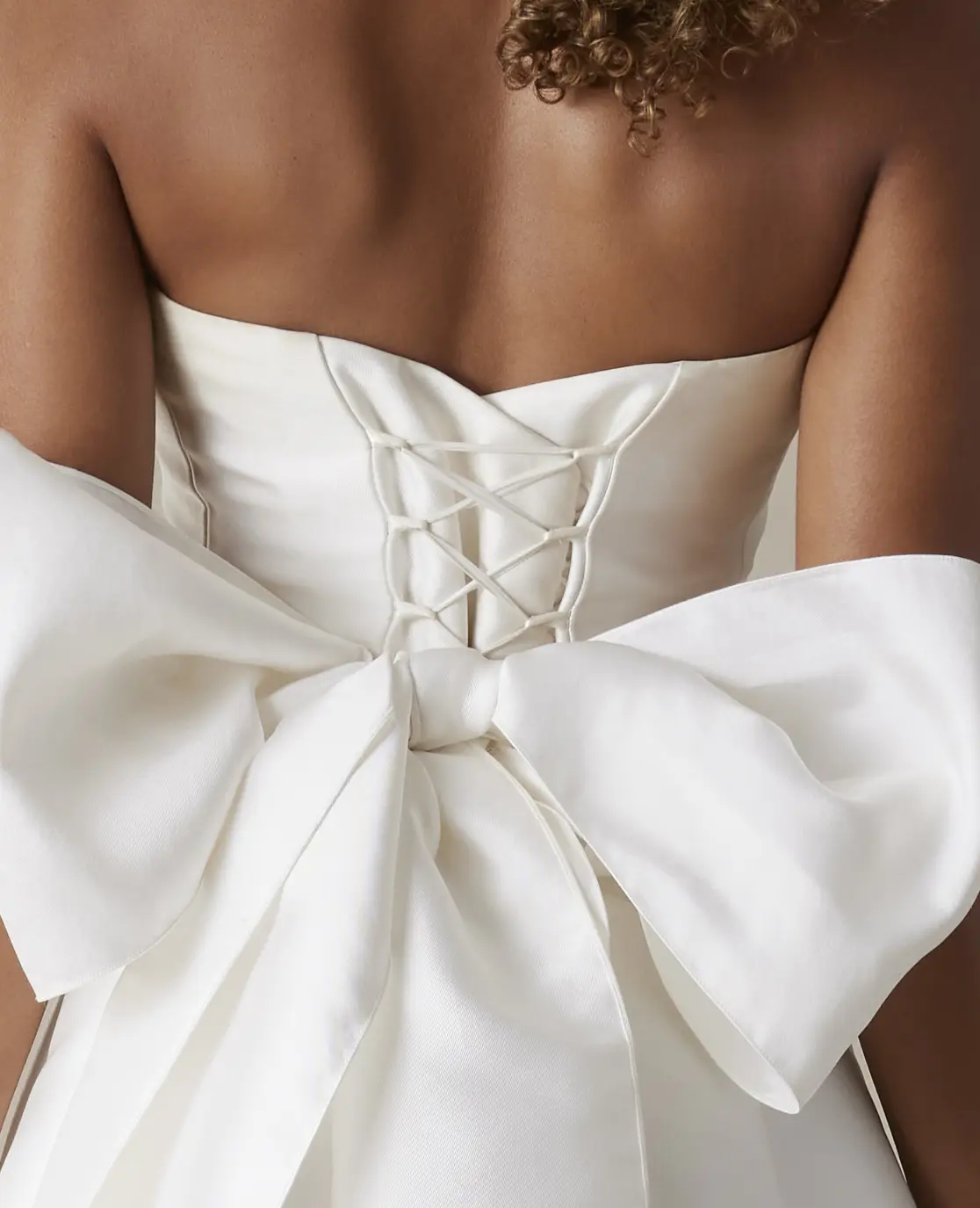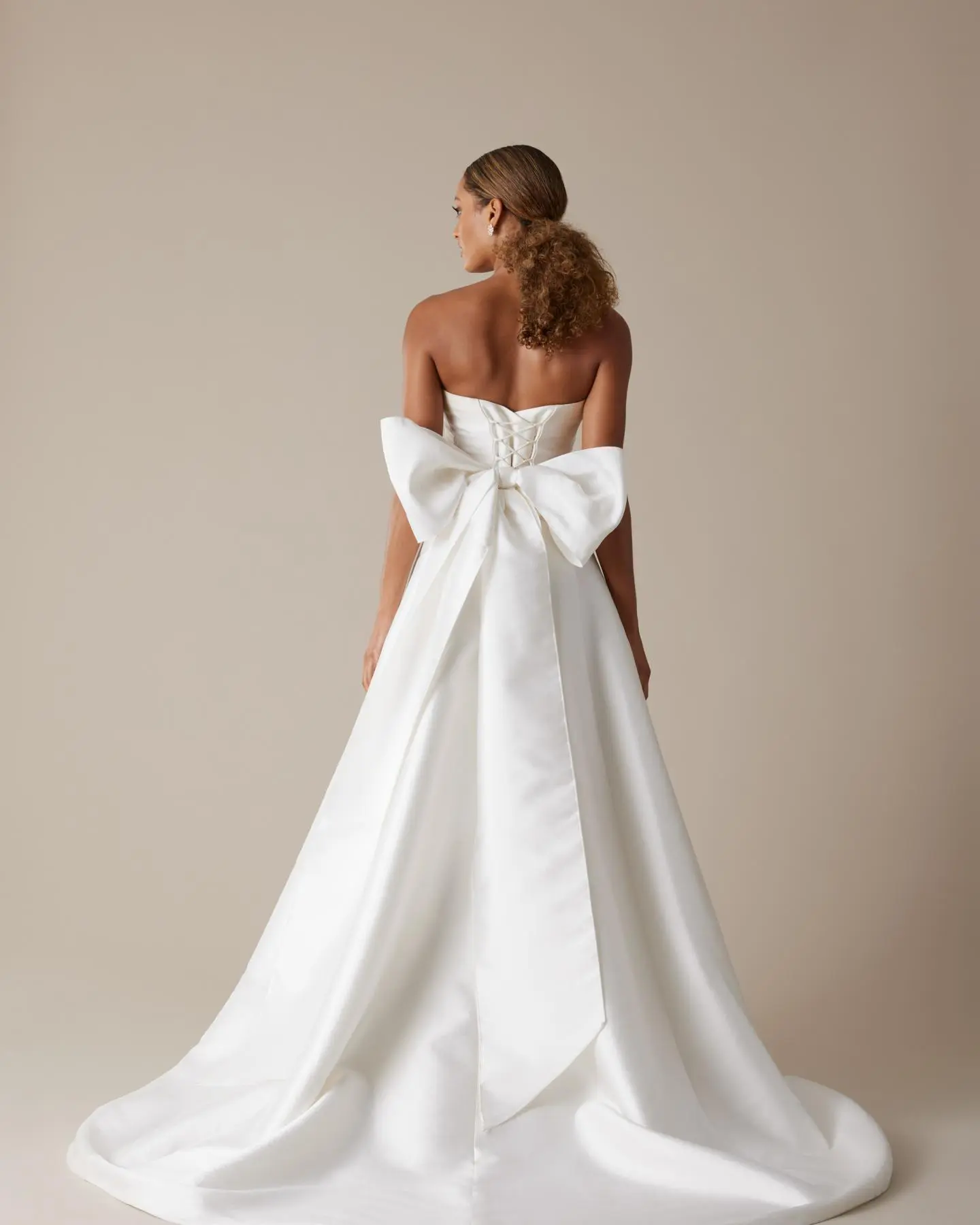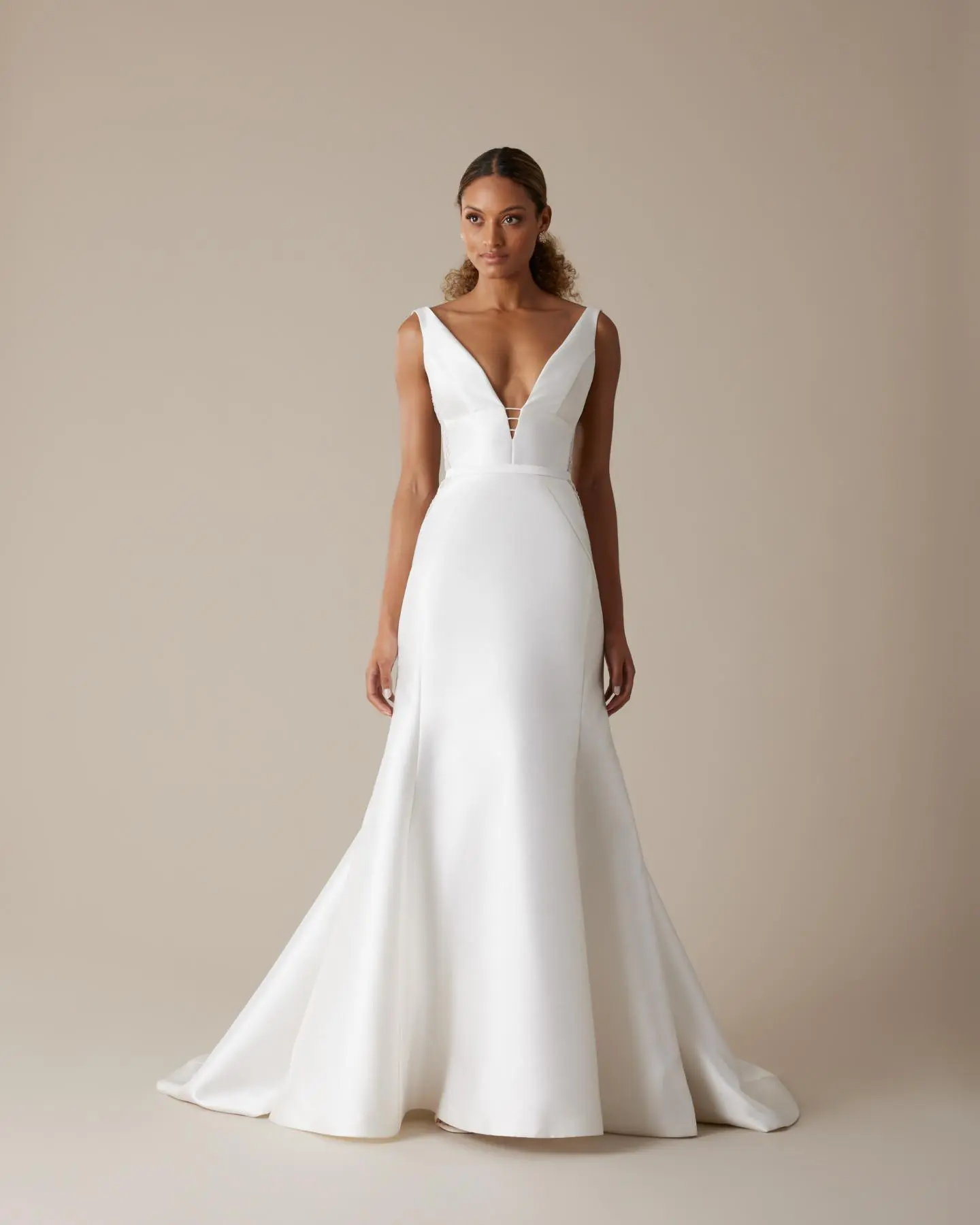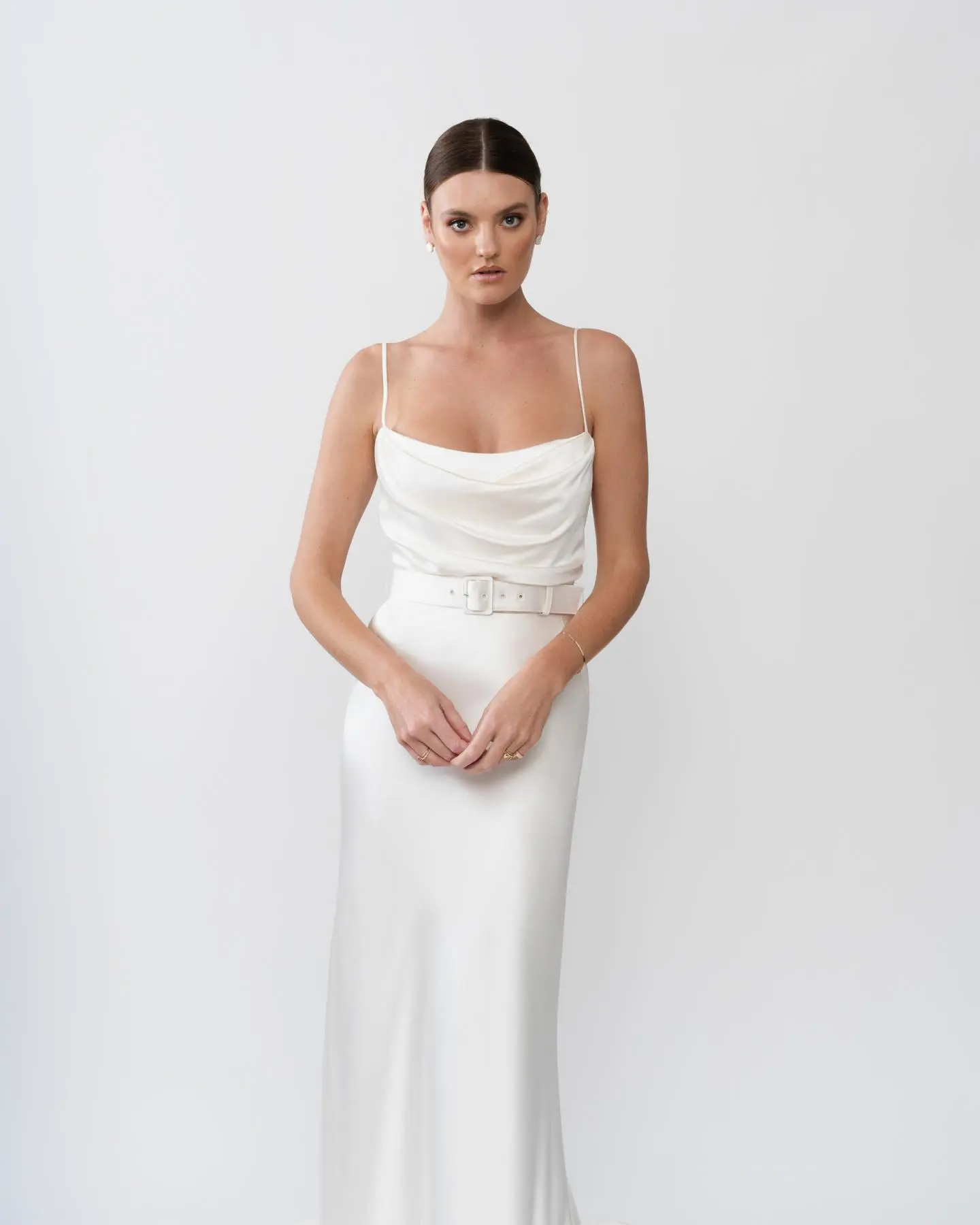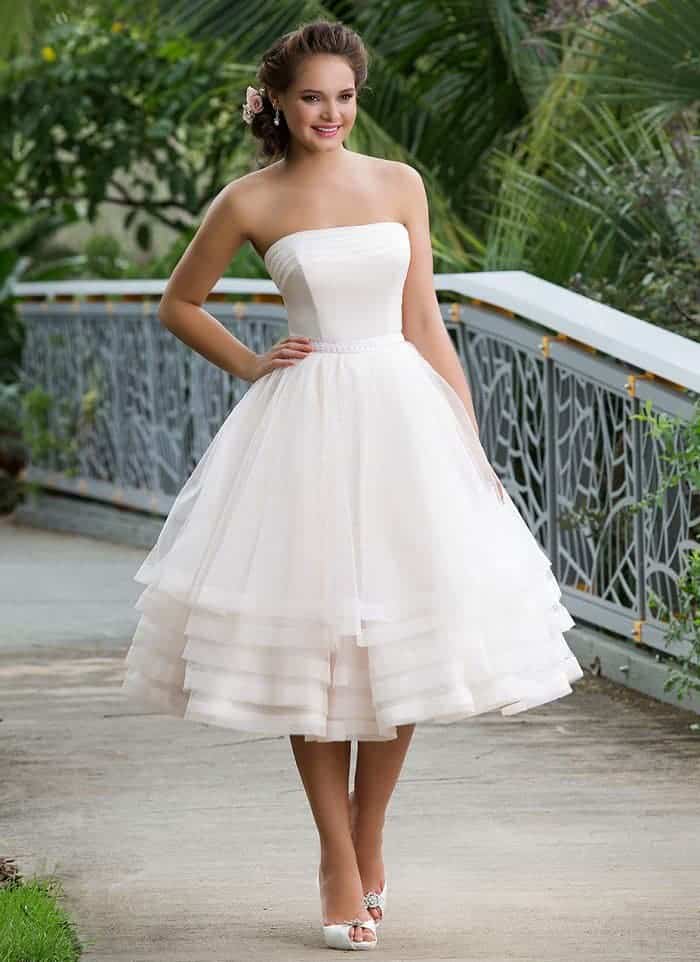 Neckline
Off shoulder
This is also known as the bardot neckline. It is a classic neckline that is best if you're going for a more vintage look. Was popular in the 50's.
If you want a modest look, this is the one for you. Great for a winter wedding. This is usually very elegant.
This looks like the curves on the top of a heart and is a romantic choice. Flatters the cleavage and great for the busty ladies.
Want the sweetheart neckline but want to show less? This is perfect for you. Add in a little stone embellishment and you're good to go.
This is a unique style with it sweeping down diagonally from one shoulder across the chest and under the other arm.
A fabulous combo with the A-line silhouettes. This gives off sophistication and elegance. Pair this with a rounded jewelry around the base of your neck and falls above the collarbone.
This neckline goes well with minimalist wedding dresses. It is usually found on spaghetti and strapless wedding dresses
A cowl neckline brings a glamorous feel to your wedding dress. It has a beautiful, draped appearance.
Plungeing
Want a dramatic look? This is the neckline for you. Goes well on a bridal ball gown. It gives sassy femininity.
This is a neckline made out of sheer or semi-sheer material that should blends with the bride's skin.
The square neckline is a in trend style right now and is seen mostly on A-line wedding dresses.
This is a U-shaped, low circular neckline that opens the neck and shows off the collarbone.
Perfect for displaying necklaces against the fabric of the bridal gown. It circles around the base of the neck and is above the collarbone.
Also known as the boat or Sabrina neckline, the bateau neckline is a wide neckline that runs horizontally, front and back, almost to the shoulder points, across the collarbone.
This is a regal cut featuring a high collar in the back, a dipped neckline, often a v-neck or scoop cut, in front.
With this keep the neckline plain and accessorize with a stud or classic drop earring. This style draws a lot of attention to the neckline.