A hoodie is definitely the item you want to have in your autumn outfit. It is an excellent item that can be used for a wide range of outfits from casual to street and can be combined with anything. Why don't you prepare for the 2020 autumn/winter fashion trend by wearing a hoodie? This time, I will introduce carefully selected autumn hoodies with trendy style to complete your fall coordinate.
This month, as an autumn color, by focusing on calm colors such as nude, beige including brown and khaki that will match with the season, it attracts attention as a fashionable and trendy item.
1. Knitted hoodie
You can try this knitted hoodie for your autumn coordinate. It gives you a comfy and feminine look at the same time. The material is nice and the colors very represent the fall season. It is exactly what you want to wear to complete your look. Pairs with shorts or jeans for a casual look.
Let your charming and cute sides out with this ruffled knit hoodie. The ruffle makes it look pretty adorable and makes a cute statement, not your boring hoody. With a shirt underneath, you can wear it in winter. This is such a great outfit for cool nights and casual hang out with friends during the day.
2. Nude / Beige Color Oversized Hoodie
The oversized hoodie can be worn beautifully and casually. It also can be mixed matching with any casual bottoms, skirt, or jeans. The oversized silhouette hoodie gives you a casual and chic look at the same time depend on your bottom. It is a kind of top that you can enjoy various styling with just one piece. It goes perfectly with skirts as well as pants.
Incorporate a beige oversized hoodie and midi skirt will emphasize your feminine look and lead to an elegant fall fashion.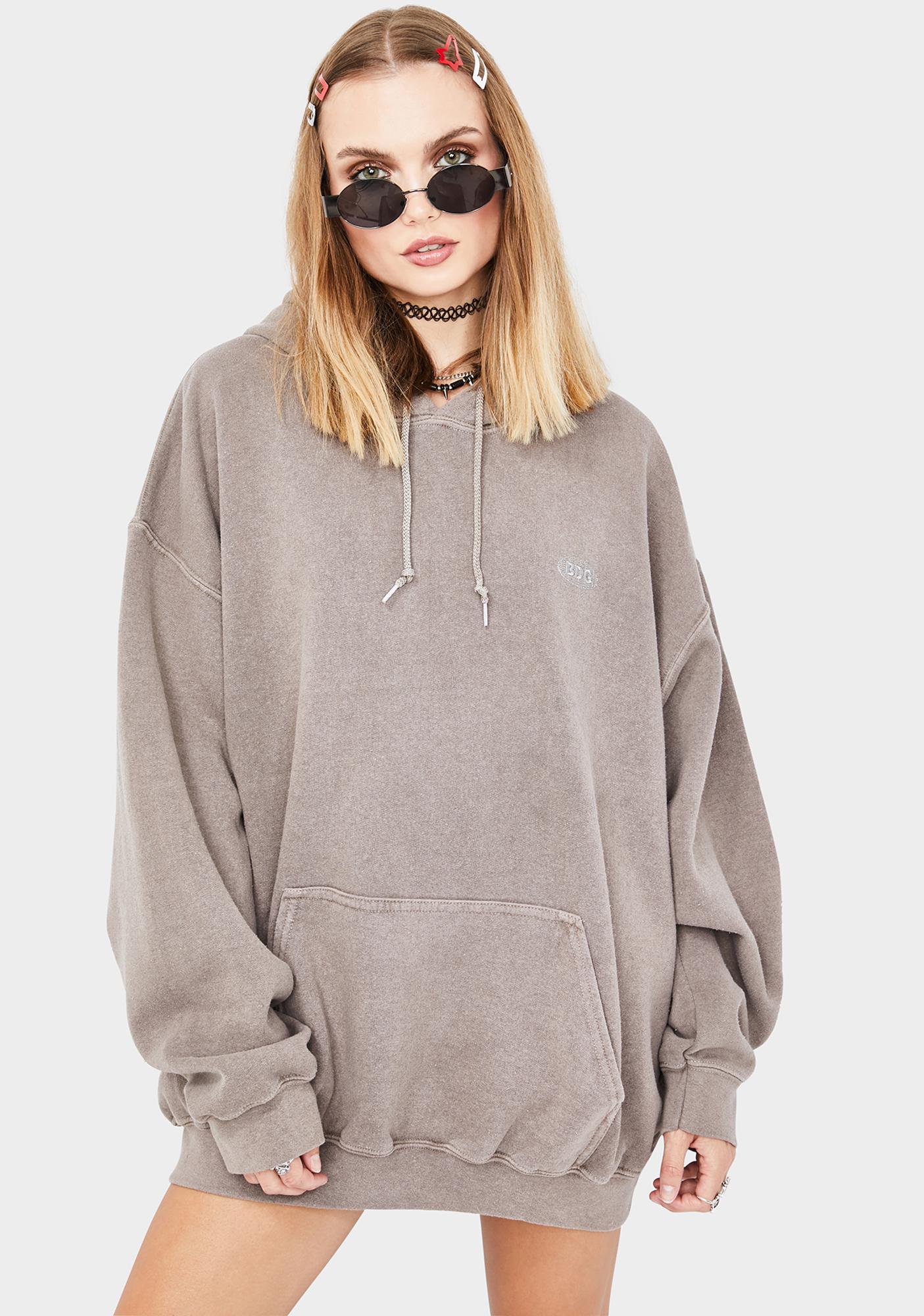 This relaxed drawstring hoodie has a loose fit and a kangaroo pouch on the front. This is a perfect outfit for going out with friends or just lazy around at home.
3. Hoodie Dress
This hoodie dress comes in a jersey knit and features a mini, relaxed silhouette. The drop sleeves with fitted cuffs. It would be nice to add a clean, casual sense of fall/ winter outfit with a hoodie dress. It stands out for femininity that will give you a mature feeling even only wearing this dress alone.