Valentine's Day is the next 'big' celebration on the calendar. If you are looking for an excuse to give your hair a little update instead of the bun you have been wearing all month, well now is the time. No matter if you are celebrating with your significant other, your gal pals or just chilling at home, it is the time to play around with your hair. Whether you want a sleek ponytail, chunky braids or soft beach waves, time to grab the hair spray, flat iron or curling iron and start scrolling ahead for some find Valentine's Day hairstyle that is perfect for you. These styles are easy to do and you can wear from one Zoom meeting to another, date night, and beyond.
Top Knot
A little more elevated than that half-up half-down look that many have been wearing, this V-Day topknot is all about the sleek, face framing layers. Use some hairspray or lightweight hair oil for a shiny texture.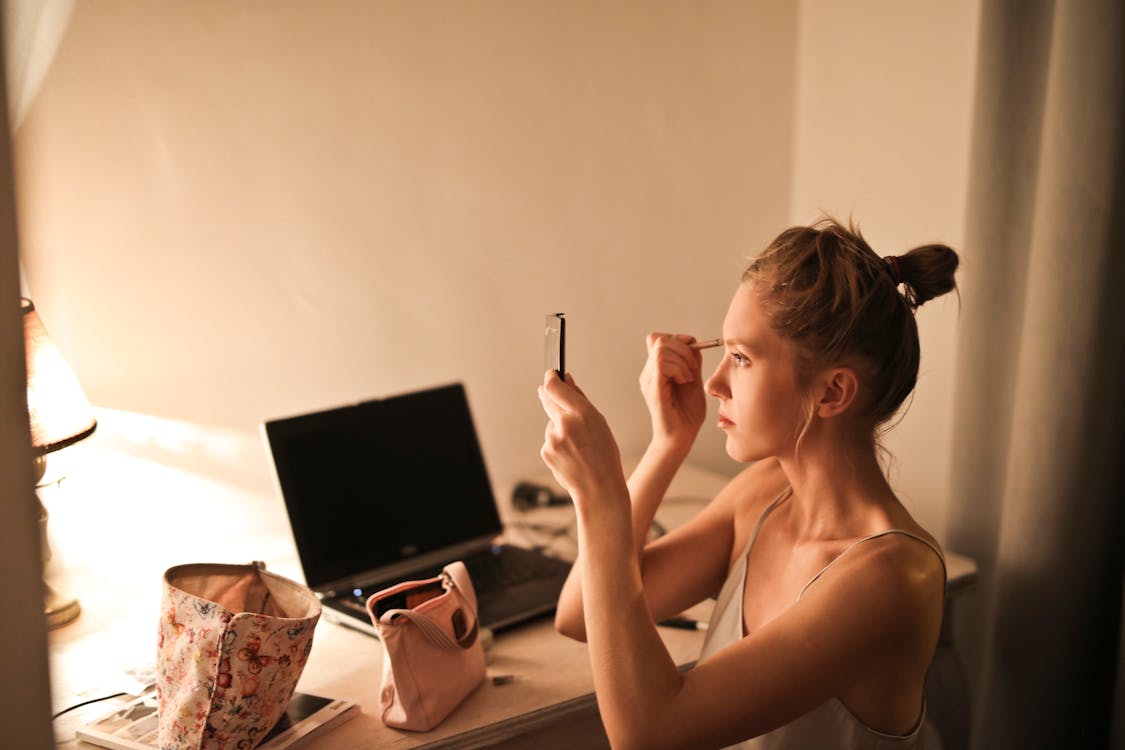 Curly Updo
Game to try this curly hairstyle for Valentine's Day? Slick all your hair back and secure it at the very top of your head with and elastic band or a cute scrunchie.
Side Part Hair
These lowkey waves for Valentine's Day exude a sexy allure. To get this look, use a curling wand rather than an iron and gently comb out the waves and part them to the side.
Scrunchie It
Want a Valentine's Day hairstyle that is easy and effortless? Grab the biggest and prettiest scrunchie in your drawer and gently twist your hair into a knot at the nape of your neck. To finish the look, pull out a few loose pieces in the front.
Glam Knot
A top knot is an easy hairstyle that works for every occasion. It is the perfect style to go from work to a fancy soirée. A glam knot is the perfect style to go for work, brunch, date night or whatever. An endearing and yet commanding look, the glam knot brings all the hair back and away to show off your gorgeous features.
A High Ponytail
If you want the look of a high ponytail but you do not have a long enough hair to style this, just grab a clip-in ponytail to add some easy length to your curls this Valentine's Day. Pull out some baby hair and put on some pink lipstick to tie this look together.